UK grad turns attention toward conservation
UK grad turns attention toward conservation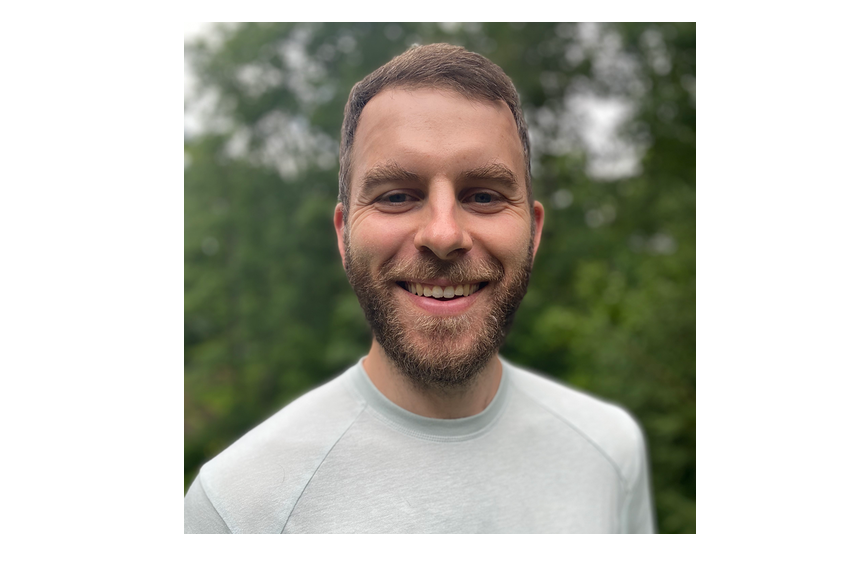 LEXINGTON, Ky.—
Nature conservation wasn't always a primary driver in Clay Turner's life. However, after his son and daughter were born, Turner knew that one day, unless something radically changed, they would be forced to grow up in a world battered by climate change. He then made the difficult decision to leave his job as a successful lawyer and return to school to earn a bachelor's degree in natural resources and environmental science.  
"When my kids were born, I was just learning about the problems climate change was creating in the world," Turner said. "I really started to realize how serious the problem was and that it was something that would impact them, along with future generations. I wanted to do something that would help, and I felt that going back to school to get my natural resources and environmental science degree would be the way to go." 
Turner specialized in revitalizing urban forests in an effort to protect tree canopies, a movement taking place in several cities throughout the United States to make them more sustainable and livable. The U.S. Department of Agriculture Forest Services defines urban tree canopy as the layer of tree leaves, branches and stems that provide tree coverage of the ground when viewed from above. The USDA Forest Service claims that improving a city's urban tree canopy can have numerous benefits, including reducing summer peak temperatures and air pollution, enhancing property values, providing wildlife habitat, providing aesthetic benefits and improving social ties among neighbors. A robust tree canopy can also attract businesses and residents. 
"Greater tree canopy cover offers cleaner air and water, so if you have fewer trees, the residents are more likely to have health issues," Turner said. "There have been studies showing that communities with a smaller tree canopy tend to have people living there who experience lung and heart issues. There has also been an association with preterm birth and mental health problems." 
Decades of research indicate that exposure to green spaces and nature can help decrease stress, promote restoration and generally improve mental health.
"Clay cares deeply about the work he is doing and is very detail-oriented," said Ellen Crocker, UK assistant professor of forest health extension in the UK Department of Forestry and Natural Resources.  
Crocker worked with Turner on a literature review about tree health in urban reforested sites.  
"Clay dove headfirst into the research, synthesizing key findings and pushing forward in advancing our understanding of the topic," she said. "He will be first author on the paper that results from this work – a huge accomplishment for an undergraduate." 
Turner began pursuing his NRES degree in spring 2020 and said that working in Crocker's lab on various issues related to tree health provided him with the opportunity to connect with individuals who care about the same issues and work to improve urban tree canopies. He has also contributed to the Urban Forest Initiative, a campus-wide working group, as an intern focusing on tree canopy associated with social equity and he presented his findings at national and local conferences with Chris Sass, associate professor in the Department of Landscape Architecture and UFI co-lead.  
"Clay is a guy with his head and his heart in the right place at a critical juncture in time regarding climate change and environmental social equity," Sass said. "He is an incredible student and researcher, but more importantly, he is an incredible human being." 
Turner is the son of the late Larry Turner, former chair of the Department of Biosystems and Agricultural Engineering and associate dean for Cooperative Extension. Unfortunately, his life was cut short in 2006 with the crash of Comair Flight 5191 in Lexington. Larry Turner was inducted into the Hall of Distinguished Alumni in 2008. 
"He was an incredible dad and an incredible man," Turner said. "I think his guidance in life helped me make decisions in my life as a person and a father." 
Turner said UK has put him into a great position to accomplish the goals he is setting for himself. 
"I feel like the NRES program at UK has been incredibly helpful," Turner said. "I've been able to take several environmentally beneficial classes, which have gotten me to the point where I can successfully help protect the environment with confidence. UK has prepared me for both doing work with people and working out in the field." 
---
Environment
Research
Sustainability