UK home to new national center studying economic impacts of rural health care
UK home to new national center studying economic impacts of rural health care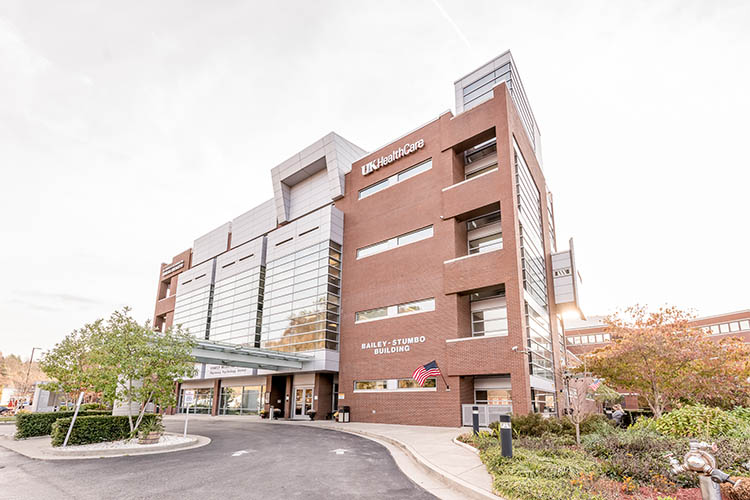 LEXINGTON, Ky., — The newly formed Center for Economic Analysis for Rural Health has found a home in the University of Kentucky College of Agriculture, Food and Environment. Alison Davis, agricultural economics professor and director of the college's Community Economic Development Initiative of Kentucky, will lead the national center.
The Federal Office of Rural Health Policy at the Health Resources and Services Administration is funding the new program with a three-year, renewable grant. Oklahoma State University, known for their telehealth work, is partnering with UK in the center.
"CEDIK is a perfect fit for this new center, because we are an integrated research and outreach center designed to explore the relationship between health access and local economic development," Davis said. "The purpose of CEARH is to increase public and stakeholder awareness of the economic impacts of rural health care sectors on rural, state and national economies, as well as the relationship between community economic development and the health outcomes of rural residents. The hope is we will have a system of quality care in our rural places. We will provide tools to help providers talk about the economic importance of the local hospital or other medical services to their local community."
Research shows that rural areas of the country are facing a health care crisis. Throughout the U. S., rural hospitals are on the brink of closure or have already closed. Emergency medical transport systems sometimes have to cut back on services they can no longer afford to offer. The opioid crisis, too, is putting stress on both emergency medical services and hospital emergency rooms.
Davis said hospitals are often overlooked as an economic development entity. In rural towns with a hospital, health care is often the second largest employer behind the school district. Because of that, when a hospital closes, the local economy suffers.
The new center has three objectives.
It will respond to pressing issues facing rural communities that are identified through the Federal Office of Rural Health Policy, the center's advisory council and other partners.
It will create timely, relevant and useful research-based tools that health care leaders, elected officials, economic development professionals and community leaders can use to sustain their rural health economy.
It will provide face-to-face and online trainings and workshops, as well as widely disseminate resources nationally through its advisory council, rural health conferences and rural health online repositories.
CEDIK has done similar work in Kentucky, but the new center will broaden the scope of its work by building on and expanding existing research efforts as well as developing new tools and resources for communities nationwide.
"It allows us to communicate and provide support to national stakeholders including the State Offices of Rural Health, the National Rural Health Association and the U.S. Department of Health and Human Services," Davis said.
The center's team includes UK and OSU faculty and staff. The national advisory committee comprises State Offices of Rural Health, the North Central Regional Center for Rural Development and sister Regional Rural Development Centers around the country, Cooperative Extension faculty from other land-grant universities and the National Cooperative of Health Networks Association.
---
Community Development
Economics
Extension