UK hosts horticulture field day in Western Kentucky
UK hosts horticulture field day in Western Kentucky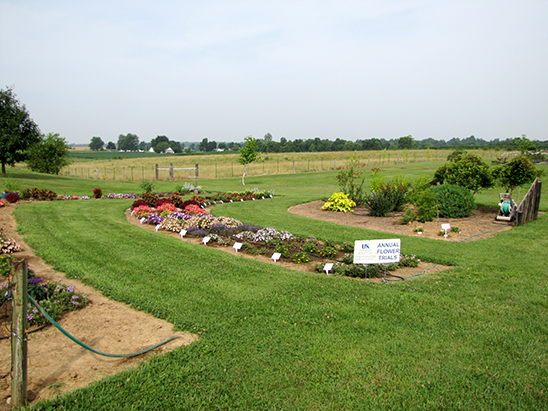 PRINCETON, Ky.—
The University of Kentucky Horticulture Field Day is June 23 at the UK Research and Education Center in Princeton and is open to the public.
Specialists with the UK College of Agriculture, Food and Environment will lead tours of the center's ornamental plots and orchard. Registration for both tours begins at 8:45 a.m. CDT.
Topics on the ornamental tour include plant evaluations and overview, blueberries in containers, white oak seedling fertilization, evaluation of a product to maintain hydrangea color and the annual bedding plant trial. The tour will start at 9 a.m. and will repeat at 10:30 a.m.
Stops on the orchard tour include information on blueberry production in containers and cherry rootstocks. Participants will also learn about pest management and production practices related to apples, peaches, blackberries and grapes. This tour beings at 9 a.m. and goes until noon. It does not repeat.
The UK Research and Education Center is located at 1205 Hopkinsville St. in Princeton. For those with a GPS device, use 1134 Hopkinsville St., Princeton, KY 42445.
---
Crops
Entomology
Events
Extension
Horticulture