UK Ph.D. Student Chosen for Highly Competitive Summer School on Adolescence Research
UK Ph.D. Student Chosen for Highly Competitive Summer School on Adolescence Research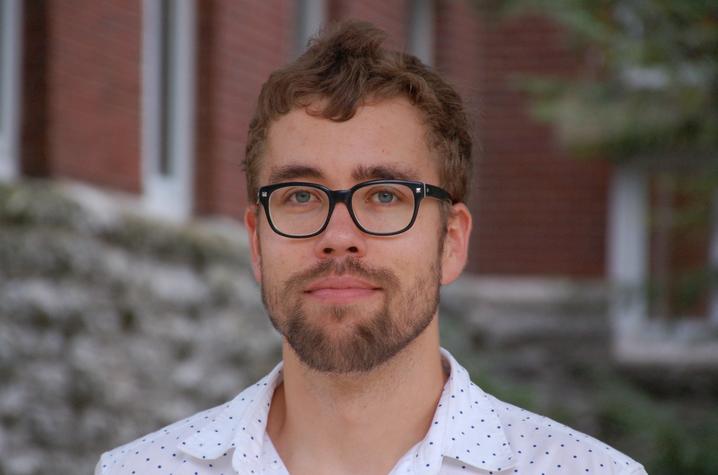 LEXINGTON, Ky.—
University of Kentucky family sciences doctoral student Albert Ksinan, from the Czech Republic, received an invitation to attend the European Association for Developmental Psychology (EADP)-European Society for Research on Adolescence (EARA)-Society for Research on Adolescence (SRA) Summer School program in Utrecht, the Netherlands. Ksinan is one of only eight students selected from the United States to attend.
EADP, EARA and SRA have a long tradition in organizing summer schools for young scholars. The first EARA Summer School took place in 2001. Since 2008, EARA and SRA have jointly organized summer schools, which are training grounds for young scholars interested in adolescent development. EADP organized several topical schools for young researchers. The summer schools bring together established researchers, recognized for their expertise and teaching abilities with doctoral students from around the globe for several intensive days of research training. The training includes exposure to innovative and creative research, as well as workshops focusing on professional skills.
This year the EADP EARA SRA Summer School focuses on research on adolescence. The site for the school is De Bergse Bossen, located near Utrecht University. The school will be directed by Susan Branje. The Senior Scholars slated for this year include: Craig Colder, Elisabetta Crocetti, Velma McBride Murry, Christiane Spiel, Sabine Walper and Manuel Voelkle.
In total, Ksinan is one of 24 students selected from around the globe for the summer school based on their academic records, research experience, letters of recommendation and overall scientific aptitude.
Ksinan earned his bachelor's degree and master's degree in psychology from Masaryk University in Brno, Czech Republic. At UK, he is studying family sciences in the College of Agriculture, Food and Environment. He has already published several papers related to his research on personality predictors of adolescent deviance. Currently, Ksinan is working on a project related to the genetic basis of deviant behavior. 
"Albert is very deserving of this honor, to be invited as one of eight Ph.D. students from the United States, sent by the Society for Research on Adolescence (SRA)," said Professor of Psychology and Sociology Alexander Vazsonyi, the John I. and Patricia J. Buster Endowed Professor of Family Sciences in UK's Department of Family Sciences. "His selection also speaks to Albert's commitment to hard work, his training he has received in family sciences at the University of Kentucky in the Adolescent Development Lab, and his competitiveness on a national stage."
Ksinan, who was introduced to the summer school by Vazsonyi, was inspired to apply for the program because of its focus on adolescent development. He hopes the experience will help him further his research and teaching skills and eventually help him find faculty and research positions after graduation. 
---
Family Consumer Sciences
Research