UK research shows how nanomaterials move within plant at a cellular level
UK research shows how nanomaterials move within plant at a cellular level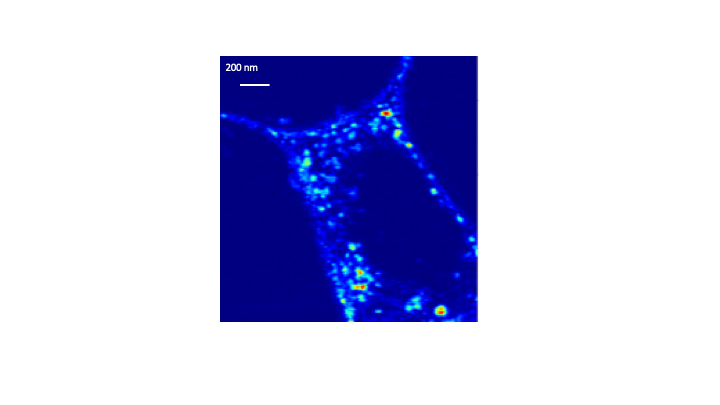 LEXINGTON, Ky.—
In agriculture, a lot of interest exists in using manufactured nanomaterials as targeted fertilizers and pesticides. However, scientists need a better understanding of how these tiny particles move within plants to minimize any potential ecological risks and help the agriculture industry develop safe, effective applications for them.
A national team of scientists, led by University of Kentucky's Jason Unrine, used the most powerful X-ray microscope on the planet to discover how nanomaterials enter and move within tomato plants on the cellular level. This finding will help scientists better predict how nanomaterials are taken up, transformed and subsequently, enter human and ecological food webs.
The team, which includes researchers from the U.S. Department of Energy's Brookhaven National Laboratory, The University of Chicago and Carnegie Mellon University, followed manufactured composite nanomaterials comprised of cerium oxide and polymers through the tomato plant.
"We found that movement of the nanomaterials in plant tissues and cells were functions of nanomaterial surface charge," said Unrine, associate professor in the UK College of Agriculture, Food and Environment. "Negatively charged nanomaterials were more widely dispersed throughout the plant and more easily penetrated cell membranes than positively charged and neutral nanomaterials."
The researchers studied how each set of charged nanomaterials entered the plant through the roots as well as the pathways and locations that they traveled once inside the plant. They found negatively charged nanomaterials throughout the roots and tissue. Positively and neutrally charged nanomaterials mostly stayed within the plant's roots. The project produced the highest resolution of X-ray images available of nanomaterials inside plant cells to date.
The team's findings were published in Environmental Science: Nano and are available online at https://tinyurl.com/y78n7jmb.
Grants from the National Science Foundation and the U.S. Department of Energy funded the research project.
---
Crops
Environment
Research
Sustainability