UK specialists discuss ways to save on Thanksgiving dinner
UK specialists discuss ways to save on Thanksgiving dinner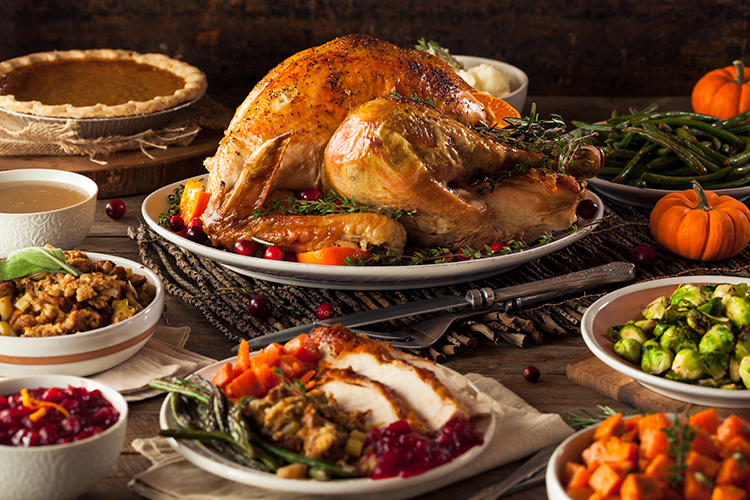 LEXINGTON, Ky.—
The cost of Thanksgiving dinner may rise this year, but University of Kentucky extension specialists say people should not let rising costs take away from the holiday cheer. 
"Food prices are up this year, but consumers shouldn't let that discourage holiday celebrations or special meals," said Nichole Huff, assistant extension professor of family finance and resource management for Family and Consumer Sciences Extension in the UK College of Agriculture, Food and Environment. "There are ways to save money when preparing dishes for family gatherings." 
Rising food prices  come on the heels of an off year where costs were actually lower due to the COVID-19 pandemic. The American Farm Bureau estimated the average cost for a 10-person Thanksgiving meal was $47 in 2020. Costs are expected to rise nearly 5% or more this year due to inflation and supply chain issues. 
Huff said there are several ways people can celebrate turkey day on a budget and keep the holiday a happy one.  
Individuals should pay attention to sale flyers at local grocers. Huff said consumers should consider buying store brands to cut costs and buy in advance.  
"Don't wait until a few days before to shop for nonperishable items," she said. 
This year's Thanksgiving meal can be special, even if it's different from years past. Individuals who have trouble finding Thanksgiving staples can substitute another fall fruit or vegetable, or sample a new recipe featuring fall flavors. The University of Kentucky Family and Consumer Sciences Extension Plate It Up Kentucky Proud series offers lots of recipes featuring in-season produce. It is available online at https://fcs-hes.ca.uky.edu/content/plate-it-recipes-season.  
"Supply issues and rising prices can be stressful," said Kelly May, senior extension associate for family finance and resource management in Family and Consumer Sciences Extension. "Take a step back from that stress and refocus on spending time with family and friends. Try an alternative dish if needed this year. Maybe you'll discover your family's next Thanksgiving tradition." 
This year, individuals should think outside the recipe box.  People can consider cost-saving alternatives if encountering product shortages or if prices are outside of their budget. For example, rice may be less expensive than potatoes. Canned or frozen vegetables may be a good substitute for fresh vegetables. Roasting turkey breasts may be cheaper than roasting a whole turkey. Shredding cheese oneself is often cheaper than buying pre-shredded, bagged cheese.  
UK Family and Consumer Sciences Extension offers more information on ways to manage money in tough times on their Moneywise website, https://fcs-hes.ca.uky.edu/moneywise. 
---
Extension
Family Consumer Sciences
Nutrition