UK student receives prestigious fellowship from National Institutes of Health
UK student receives prestigious fellowship from National Institutes of Health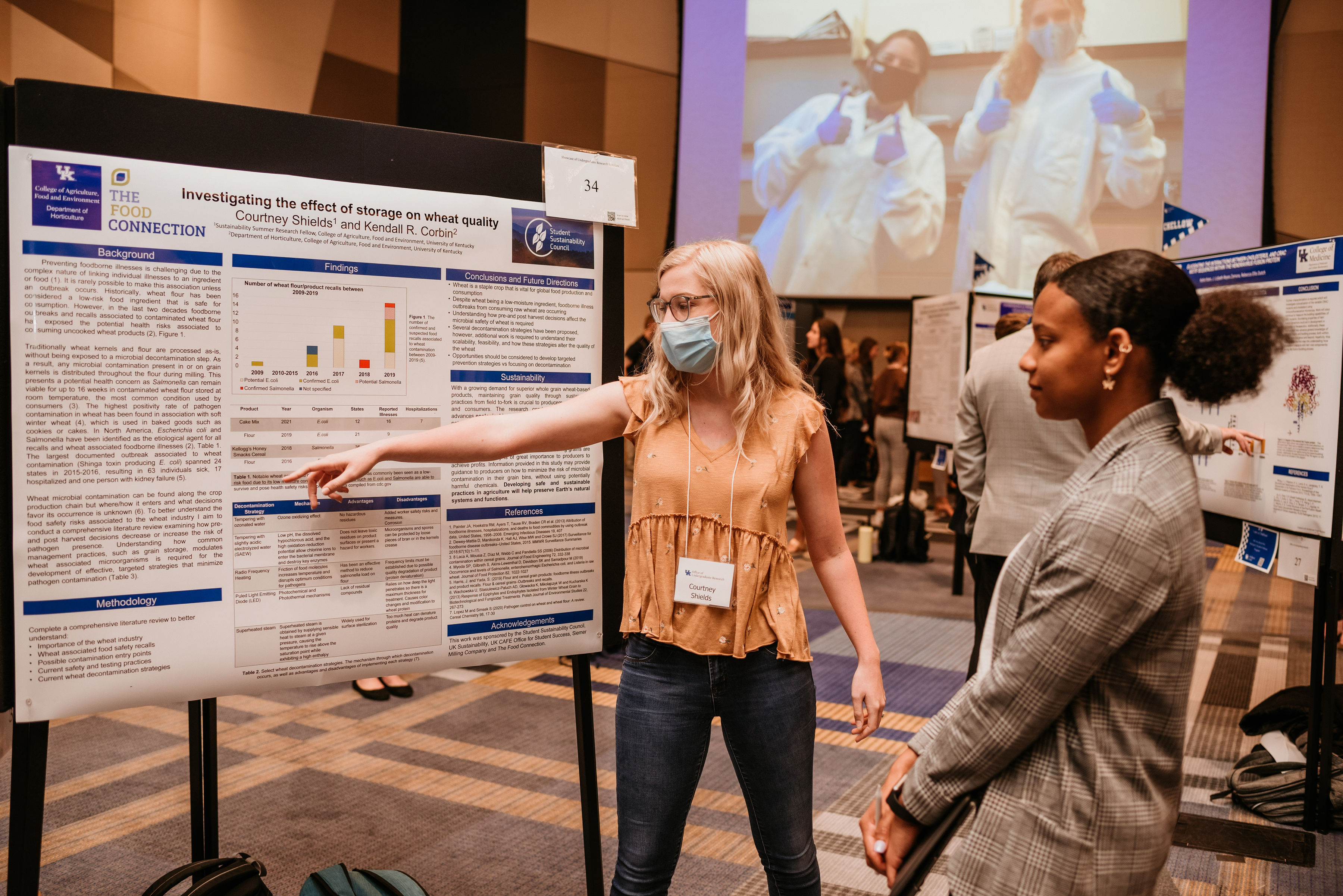 LEXINGTON, Ky.—
It's not often that microbes shape a career path, but that is exactly what happened to Courtney Shields. An agricultural and medical biotechnology graduate from the University of Kentucky College of Agriculture, Food and Environment, Shields knew early on that she wanted to pursue a path in microbiology. She recently earned a two-year fellowship from the National Institutes of Health that will allow her to continue her passion.  
Through this intramural research training award, Shields will work with the NIH Institute of Allergy and Infectious Diseases studying HIV and HIV-specific immunity.  
"For someone who is really interested in immunology, I can't imagine a better place to be working," Shields said. "I didn't know if I really had enough of a background in immunology to be selected, and I thought it was an extremely long shot, but somehow it ended up working in my favor." 
Shields will work with Mark Connors, chief of the HIV Specific Immunity Section, identifying the mechanisms of an effective humoral and cellular immune response to HIV. The lab's work will offer fundamental insights into the management of human immune responses to HIV and other viruses. Shields will also get the opportunity to work with some of the NIH's top leaders, such as Dr. Anthony Fauci, NIAID director and chief medical advisor to the president. 
At UK, Shields along with her mentor, Kendall Corbin, assistant professor of horticulture, conducted research regarding wheat storage and food safety. Shields attempted to discover how salmonella and E. coli survive in low moisture products like wheat. 
"We were really interested in how new treatment and storage methods impact the microbial population in wheat as well as quality of the grain itself," Shields said. "We want to make sure that safer storage methods don't also mean a low-quality wheat product."  
"I feel like I hit the jackpot when Courtney joined my research program," Corbin said. "It was clear from day one that Courtney was a genuinely enthusiastic student with a passion for learning. As a mentor, it was so rewarding watching her become more confident in her skills and knowledge in the lab and using her experiences to decide what she wanted to do after graduation. I honestly don't think I could have had a better student to get this project and my research program going." 
After completing her fellowship, Shields said she would love to pursue a Ph.D. in immunology.  
"I never really considered a career in research, but then as I got more involved in my classes at UK, I decided that that was exactly what I wanted to do," Shields said. "The agricultural and medical biotechnology major really got me to a point where I was working in labs and learning a lot. I was able to figure out what I wanted to do without being pushed any single direction. Now I'm really looking forward to the opportunity to obtain my Ph.D. and it's really thanks to the UK faculty and this fellowship that I'll get to do just that." 
---
Awards
Research