UK Students, Faculty Approach Summer Research Fellowships in Creative Ways to Continue Studies
UK Students, Faculty Approach Summer Research Fellowships in Creative Ways to Continue Studies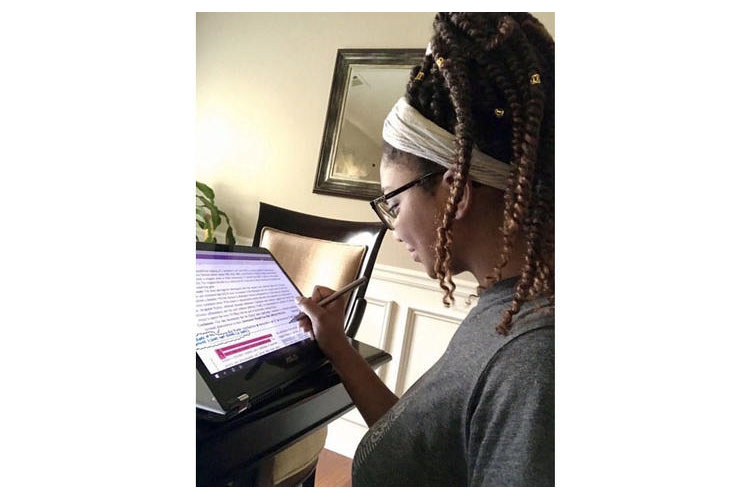 LEXINGTON, Ky.—
This year, 28 Summer Research Fellowships were awarded to undergraduate students by the University of Kentucky Office of Undergraduate Research. Excited to put their skills to the test in labs, fields, art studios and on stage, neither students nor faculty could have predicted the looming impacts of the novel coronavirus, introducing significant changes to nearly all facets of our daily lives. 
While research has not been immune to these changes, adaptations were made to ensure research could continue, as it is a critical piece of the undergraduate experience for students across campus.  
Spurring innovative efforts to design alternative student programming, all 28 students and their mentors carried on with their research plans.
"The Office of Undergraduate Research is committed to supporting undergraduate students, faculty and staff during this difficult and uncertain time," said Jesi Bowman, student program and marketing specialist for the UK Office of Undergraduate Research. "It was very impressive how all of our Summer Research Fellows' mentors approached the COVID-19 restrictions creatively and worked with their undergraduate researchers to adjust their summer research projects so that they could continue their research endeavors remotely."
Chellgren Student Fellow Cheyenne Chandler, a senior at UK majoring in agricultural and medical biotechnology with a minor in pre-physician assistant studies, was one of those 28 students. While her work looks different from what was originally planned, the knowledge she is gaining is just as valuable. 
Her research is focused on the study of the Zhx2- (knock-out) and Zhx2+ (wild-type) gene in mice. This study is conducted to understand the metabolic patterns in the liver and the progression of liver disease. 
"My research during regular laboratory time is a wet lab that consists of analyzing liver tissue samples, and analyzing the collected data from the samples," Chandler said. "As COVID-19 has prohibited an in-house wet lab, my research has changed to computer-based research over the course of the summer. My research now entails gaining more knowledge of proteins and genes that are used in the Spear lab through the NIH (National Institutes of Health) database and using Excel formulations to analyze collected data produced by the Spear lab from past experiments."
It's not the summer experience she expected, but in a twisted turn of events, she is grateful for the change. 
"Although it would be amazing to physically be in the lab, I don't think my research has been negatively impacted," Chandler said. "Since I began my research in the Spear lab in Fall 2019, I wished to learn more about the proteins and genes we analyze, but due to class time, often my time would be cut short. Taking this alternate approach to learning has provided me with more knowledge that can benefit me in the fall when we return for in-person studies. However, it took some time over the summer to get used to the changes from not being in person, this new learning experience is still beneficial."
Some would say much is lost by missing out on in-person, on-site teaching and learning experiences, but converting summer programs to be remote is providing countless undergraduate students with new opportunities.
For Chandler and many students alike, they have begun expanding their skills in data analysis with digital analytical tools and learning to communicate more effectively remotely, an increasingly valuable tool as scientific collaborations continue to shift online in the future.
"This Summer Research Fellowship, although different from the past, has taught me independence and allowed me to continue learning over the summer. With the help of the Spear lab and the Office of Undergraduate Research, I truly have learned a significant amount of skills and knowledge," Chandler said. 
Any full-time UK undergraduate student of any major who has completed at least one semester of research with a faculty mentor is eligible to apply for a Summer Research Fellowship. To learn more about the Office of Undergraduate Research and its programs, click here.
---
Research