UK students help their peers experience Thanksgiving
UK students help their peers experience Thanksgiving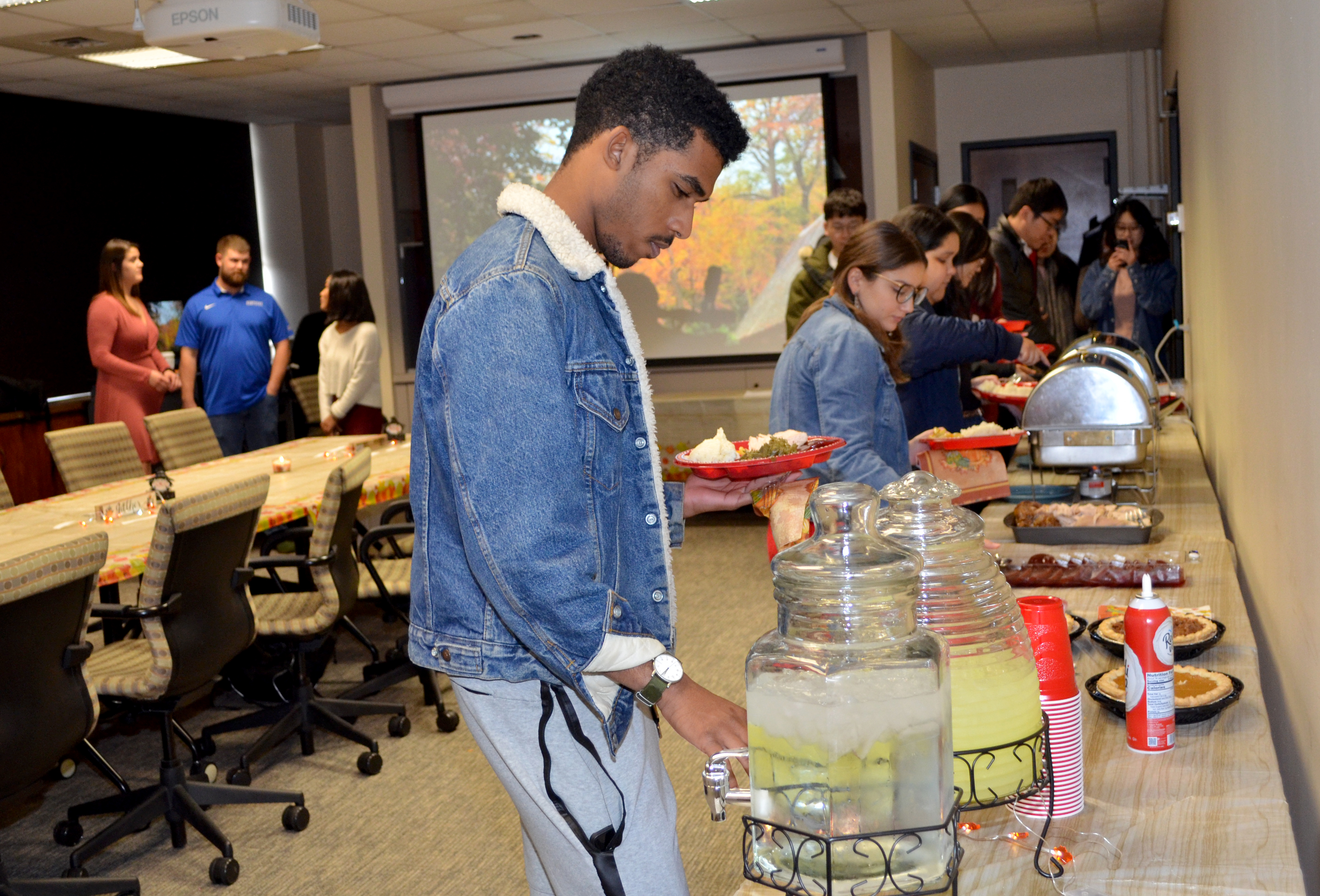 LEXINGTON, Ky.—
To view the video, click here.
While many Americans gather around tables to share a meal on the fourth Thursday of November, Thanksgiving is not a holiday that is celebrated throughout the world. To give international students attending the University of Kentucky a chance to experience this very American holiday, students in the UK College of Agriculture, Food and Environment recently planned and hosted a traditional American Thanksgiving meal for them.
"We wanted to get international students involved and show them a little bit of American culture," said Andrew Hatfield, a senior hospitality and tourism management major from Somerset, who led the group of five students that planned the meal. "We also wanted to give them the opportunity to meet other students on campus and get to know the ones they already knew better."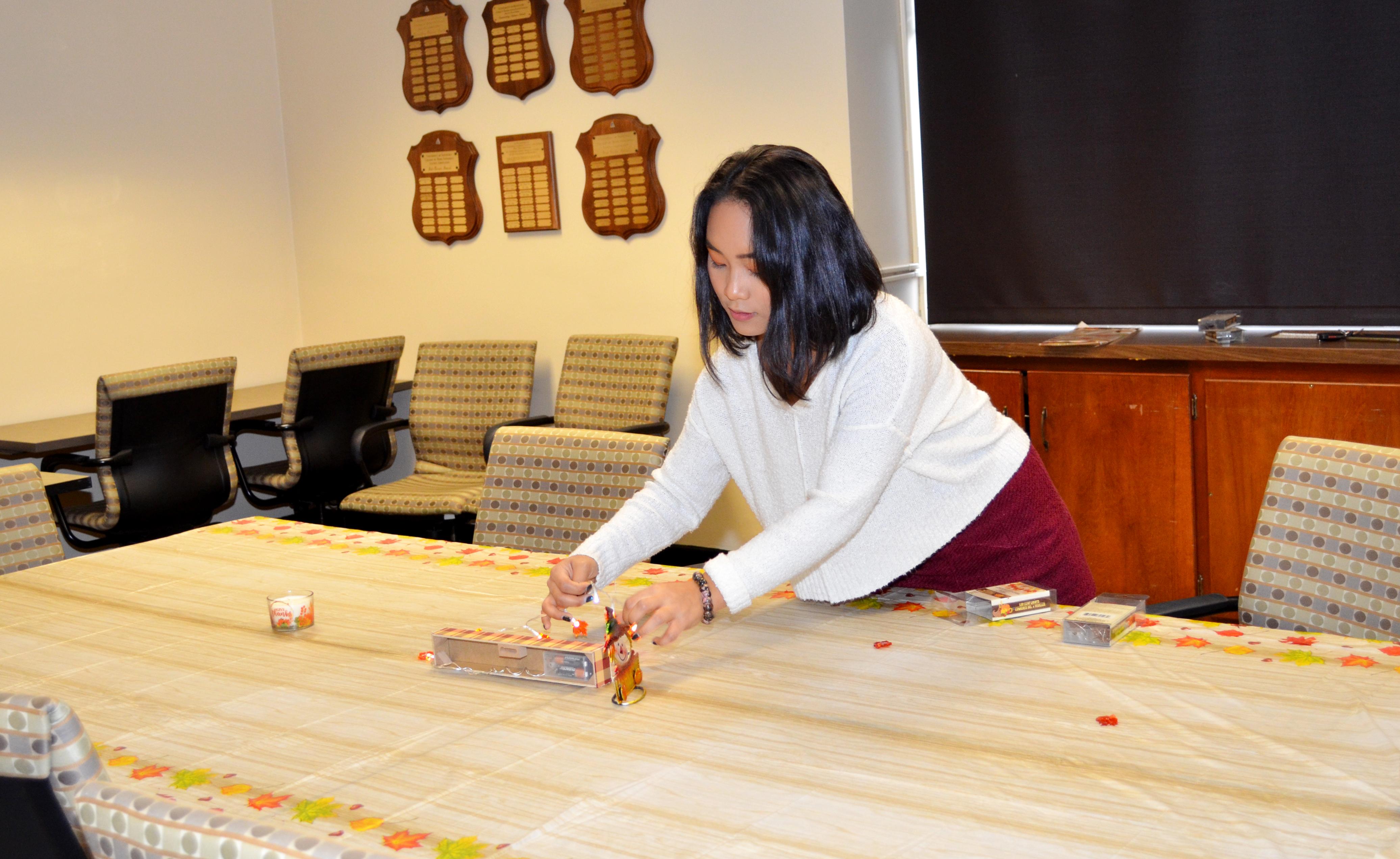 The student hosts were a part of Tracy Lu's HMT 570: Event Planning and Coordination class. In the class, students learn about all the requirements and components of planning a successful event. They then go out into the community, find a need and plan an event around it.
"Our service learning projects are unique in that our students are initiating their ideas instead of being assigned to an already established community project," said Lu, an associate professor in the Department of Retailing and Tourism Management. "In this process, they have to learn how to talk to community members, observe their needs and decide how they can help. I think that really enhances the learning process for them."
Each group received a small amount of money from the department to help them host their event, and the students had the option to raise additional funds for their project.
"In our department, we believe in experiential learning," said Vanessa Jackson, department chair. "Our department's support of this project gives the students the opportunity to take their book learning and do what they learned in class. That helps make our students more competitive in our very competitive industries."
Ahmed Hamad is a UK junior, who is originally from Sudan. He attended the Thanksgiving meal at the suggestion of his roommate. While Hamad has spent the majority of his life in Lexington, he only started celebrating Thanksgiving about four years ago.
"It's a really nice thing," he said of the meal at UK. "It gives people a chance to taste a little bit of another culture that they wouldn't otherwise have the opportunity to try out. It also brings people together for a good time."
The Thanksgiving meal was one of four community events students in the class planned this year. Other events included a self-care party and puppy playtime to collect donations for 4 Paws for Ability, a fundraising event for the department at Bella Rose boutique and an event that will provide tips and recommendations for stress management during finals week.
---
Events
Family Consumer Sciences