UK symposium: A conversation about sustainable food systems
UK symposium: A conversation about sustainable food systems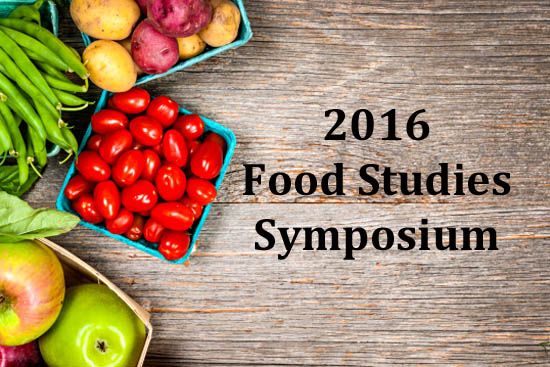 Published on Mar. 10, 2016
LEXINGTON, Ky.—
Scholars, community members and students are invited to convene at the University of Kentucky on April 7 for the 2016 Food Studies Symposium. The event is a cross-disciplinary conversation about sustainable food systems scholarship, research and curriculum. Participants will help shape the future of food systems studies at the university.
A panel discussion, "Building a Campus-wide, Multi-stakeholder Initiative/Program on Sustainability and Food Systems Studies: Learning from Our Leaders in the Field," will be held from 3:30 to 6:30 p.m. EDT Thursday, April 7 in the E. S. Good Barn, followed by a reception. The event is free and open to the public. The goal is to share current food scholarship, build collaborations, identify opportunities, stimulate research and envision an interdisciplinary foods program.
Invited speakers include Peggy Barlett, faculty liaison to Emory University's Office of Sustainability Initiatives; Tom Kelly, founding executive director of the Sustainability Institute at the University of New Hampshire; and Jane Kolodinsky, former chair of the University Food System Initiative Steering Committee and chair of the Department of Community Development and Applied Economics at the University of Vermont.
Emory University has made sustainability a core commitment, and as faculty liaison, Barlett focuses on curriculum innovation. She has written and edited several books, including Urban Place: Reconnection with the Natural World. Barlett holds a doctorate in anthropology from Columbia University.
Kelly, in collaboration with faculty, staff, students and members of the community, develops policies, programs and practices in biodiversity, climate, culture and food. He is co-editor and co-author of The Sustainable Learning Community: One University's Journey to the Future. He holds a doctorate in international relations from Tufts University.
Kolodinsky is passionate about applying the concepts of demand, consumer behavior and marketing principles to improve well-being. As a department chair, she oversees degree programs that include community entrepreneurship, applied design, green building and community design, and community development and applied economics.  She holds a doctorate in consumer economics from Cornell University.
The symposium is co-sponsored by the Sustainability Challenge Grant, The Food Connection at UK and the Tracy Farmer Institute for Sustainability and the Environment. More information is available online at http://www.tfise.uky.edu/node/387.
---
Events
Research
Sustainability