University of Kentucky Dining forges new partnership with local, family-owned farm
University of Kentucky Dining forges new partnership with local, family-owned farm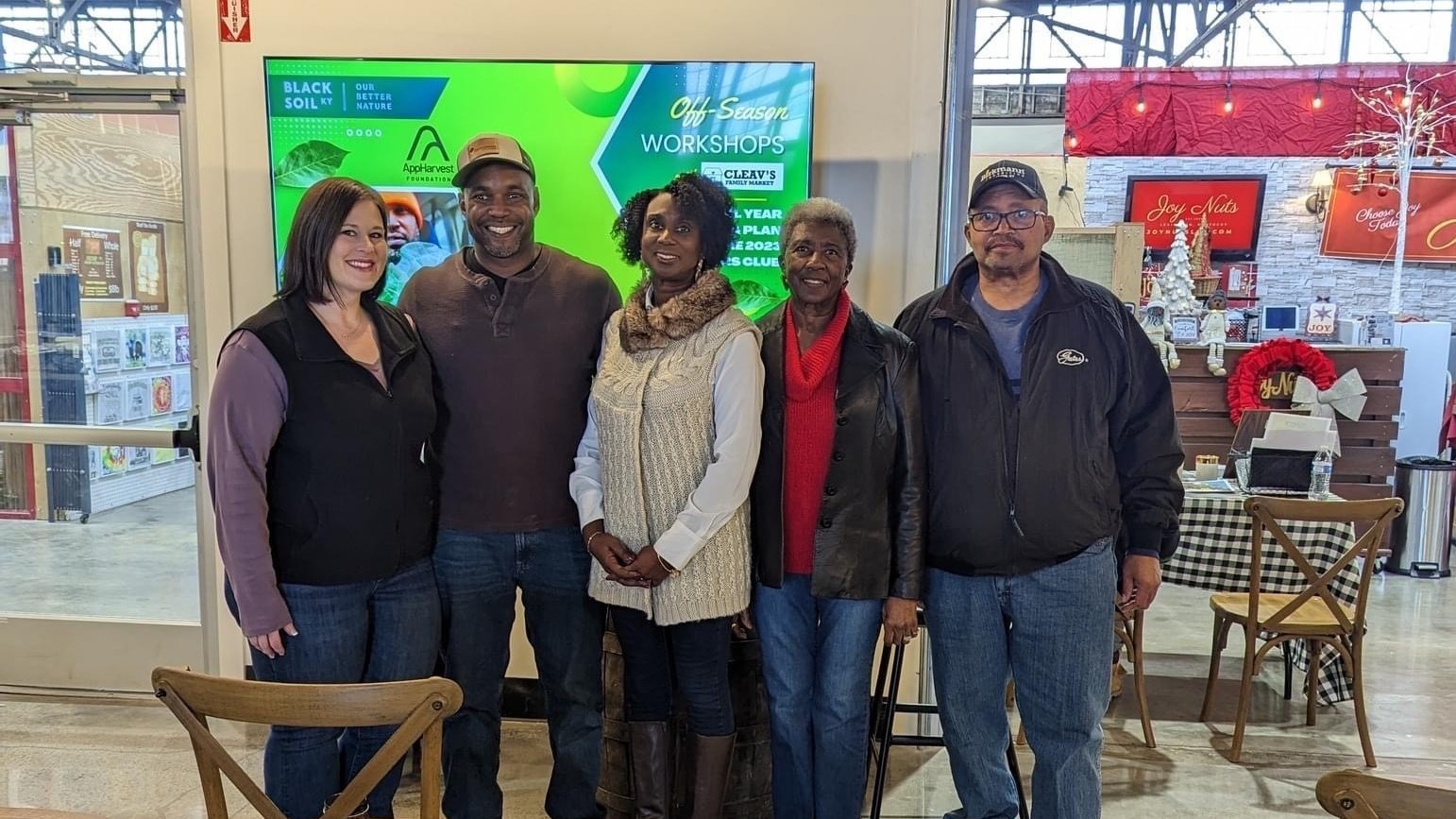 Published on Nov. 6, 2023
LEXINGTON, Ky.—
University of Kentucky Dining announced a new partnership with Cleav's Family Market, a local, family-owned farm that uses sustainable agriculture practices to produce naturally raised meats and produce. This partnership is expected to have a $10,000 impact on the local economy per month during the FY24 academic year. 
The partnership is a collaboration between UK Dining and The Food Connection, which serves farmers, food producers, students and consumers by cultivating creative strategies and partnerships to support a vibrant, healthy and equitable local food economy. 
"We work to build trust between our farm, distribution, processing and buyer partners to create transparent and equitable local food value chains," said Ashton Potter Wright, The Food Connection executive director. "Farmers need predictable, regular markets, and this partnership provides Cleav's with a stable market and the opportunity to scale. We hope to leverage the lessons learned and replicate similar value chains at other institutions across the Commonwealth." 
Cleav's network of producers in LaRue and Hart counties will provide hogs monthly for the 2023-2024 academic year. 
Cleav's Family Market owner Travis Cleaver feels that this partnership mutually benefits his farm and producer network. 
"This partnership has been very positive," Cleaver said. "With the amount of pork UK needs and how many we need for our customers, this is a perfect opportunity to fill in the gaps. It's a win-win." 
Trackside Butcher Shoppe in Henry County will process the hogs. Clem's Refrigerated Foods, a family-owned Lexington distribution company, will deliver the middle meats (smoked and served as pulled pork) to Kroger Field and UK residential dining halls. Clem's to Custom Food Solutions, in Louisville, will deliver the remaining ground meats (blended with Kentucky milk and flour to make sausage gravy) to UK Dining and other Kentucky Aramark accounts. 
"Thanks to our partnership with Cleav's Family Market we'll consistently have top quality pork to offer our guests, and the fact that it's produced right here in Kentucky is just the cherry on top," said Tyler Murray, UK executive chef. 
UK Dining has invested more than $18 million in Kentucky's local farm and food business economy since 2014 when Aramark took over dining operations. In FY23, UK Dining purchased more than $1.2 million in Kentucky farm impact products. 
– 30 –     
The Martin-Gatton College of Agriculture, Food and Environment is an Equal Opportunity Organization with respect to education and employment and authorization to provide research, education information and other services only to individuals and institutions that function without regard to economic or social status and will not discriminate on the basis of race, color, ethnic origin, national origin, creed, religion, political belief, sex, sexual orientation, gender identity, gender expression, pregnancy, marital status, genetic information, age, veteran status, physical or mental disability or reprisal or retaliation for prior civil rights activity.