University of Kentucky MANRRS chapter earns 8th national Chapter of the Year award
University of Kentucky MANRRS chapter earns 8th national Chapter of the Year award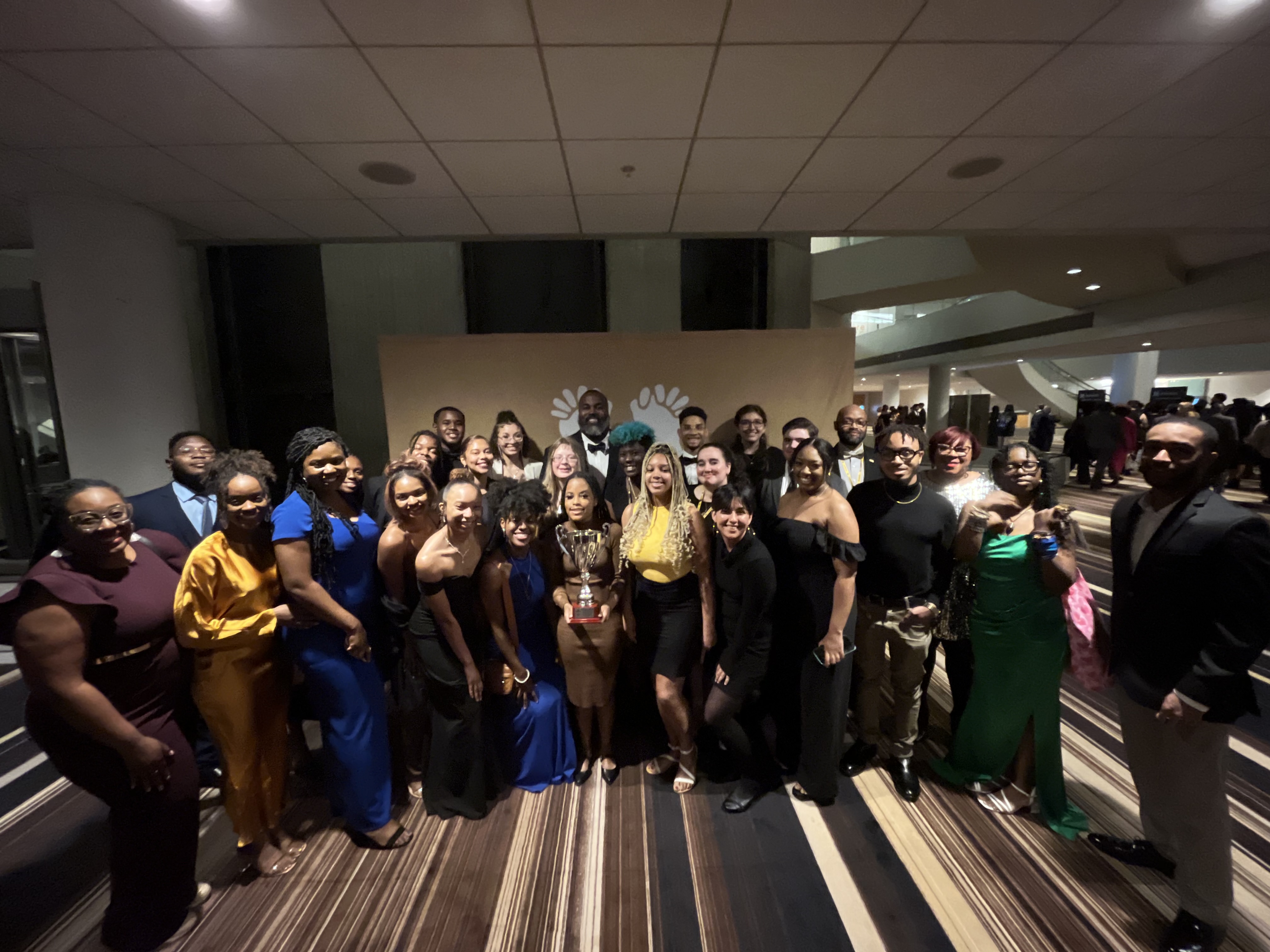 Lexington, Ky.—
The Minorities in Agriculture, Natural Resources and Related Sciences organization began in 1986 to develop a network for minority students and professionals in academics, government and industry. The University of Kentucky MANRRS chapter has earned many accolades from the national organization throughout the year. They recently earned the Chapter of the Year award for the eighth time.  
Harrison Goode came to the UK College of Agriculture, Food and Environment from Winston-Salem, North Carolina to study equine science and management. Currently a junior, he is the 2022-2023 UK MANRRS vice president. 
"My team worked all year completing community service tasks, recruiting, leadership training and fundraising to ensure our status as a chapter of excellence," Goode said. "We were determined to go above and beyond. Our UK chapter worked meticulously to collect pictures and data from our two semesters of work. When we were selected as eight-time chapter of the year, I felt a weight come off my shoulders and a rush of happiness through my body. I am incredibly grateful to our chapter advisors who work tirelessly behind the scenes and to my team that stuck behind the president and me through the journey." 
Goode and graduate research assistant Ja'Maya Wilson received the MANRRS Gold Scholarship to support their attendance at the national conference in Atlanta.  
Other notable UK MANRRS national achievements include:  
Zaynah Shahid, inaugural Land O Lakes Rooted in Tomorrow Scholarship 
Sanai Davis, national photo contest winner 

Dallas Cooks, national graduate student parliamentarian 

Alumni: Jahqethea Johnson, served as national graduate student president and received the Foster Spirit of Excellence Award 
"A continued highlight of my service to the college is advising students in the MANRRS organization," said Kendriana Price, director of diversity, equity and inclusion for the UK CAFE Office of Diversity and chapter advisor. "The national training conference and career expo provide an experience for them to showcase their talents, network and share their successes on campus with professionals, students and scholars from across the nation. I am extremely proud of the year the organization had in 2022, and I look forward to all the chapter will achieve in the future."  
To learn more about UK MANRRS, visit https://diversity.ca.uky.edu/students/uk-manrrs. The chapter helps promote the advancement of members of ethnic/cultural groups that are underrepresented in agricultural and related sciences. Members participate in diverse activities that support their academic and professional development and achievement. Any student, professional, associate or business with a desire to promote diversity and inclusion in agriculture, natural resources and related science is welcome to join. 
---
Events
Students