Fall Grazing Conference to focus on low-stress livestock handling
Fall Grazing Conference to focus on low-stress livestock handling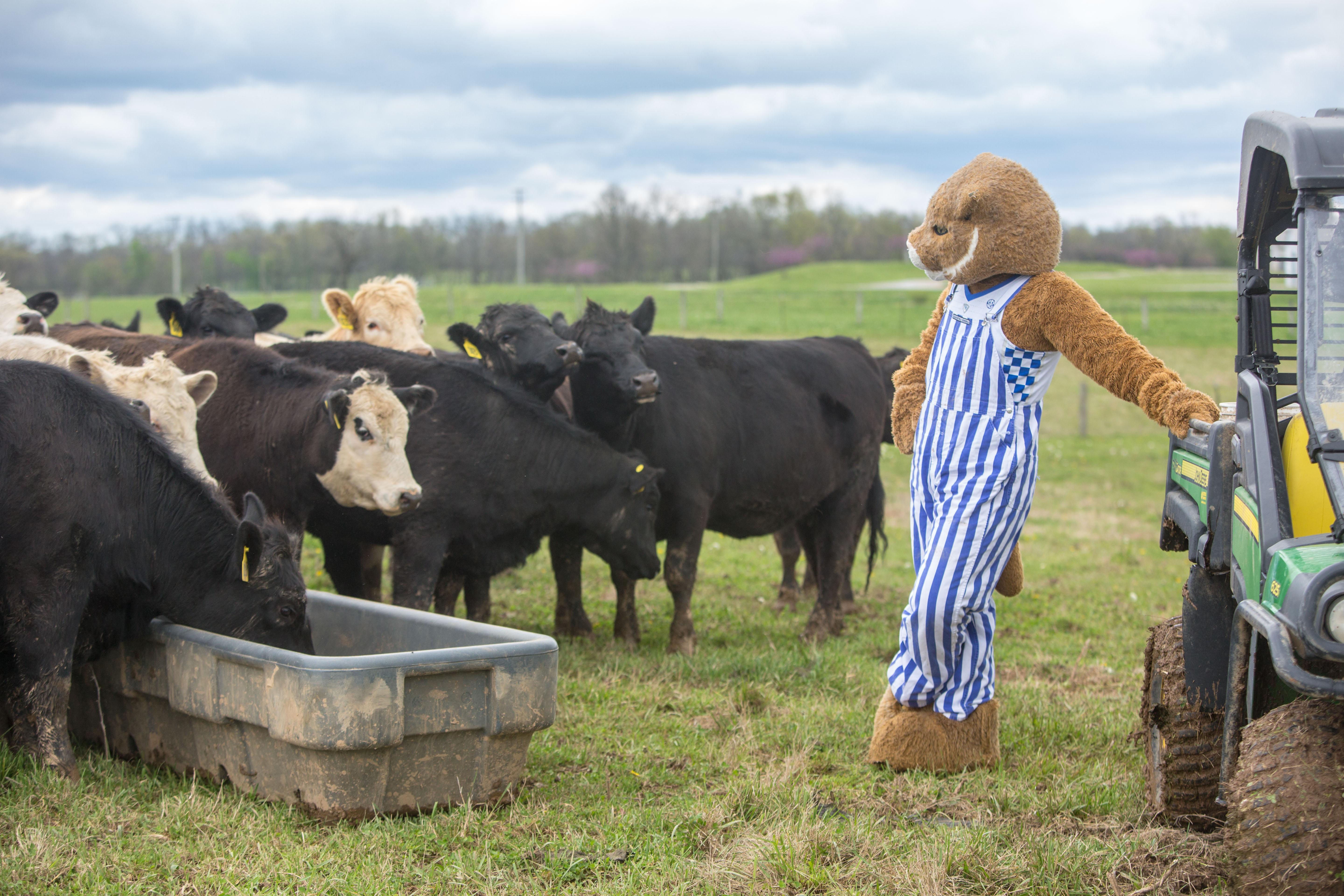 LEXINGTON, Ky.—
Cattle producers have two opportunities this fall to learn more about low-stress livestock handling. The University of Kentucky Martin-Gatton College of Agriculture, Food and Environment, with the Kentucky Forage and Grassland Council, the Kentucky Agricultural Development Fund and the Kentucky Beef Network will offer the Kentucky Fall Grazing Conference Oct. 31 at the Hardin County Extension office in Elizabethtown and Nov. 1 at the Fayette County Extension office in Lexington.
"Rotational grazing systems require producers to move animals on a regular schedule," said Chris Teutsch, associate professor for the UK Department of Plant and Soil Sciences, stationed at the UK Research and Education Center in Princeton. "It is critical that we have infrastructure in place that facilitates animal movement that reduces stress on both the animal and producer."
Teutsch said the conference will address not only the physical infrastructure, but also how to minimize stress in grazing systems.
Speakers for the events include:
Curt Pate – nationally renowned low-stress livestock handling expert with a unique focus on reducing stress in grazing systems.
Lewis Sapp – nationally recognized fencing expert with extensive experience in both temporary and permanent fencing systems.
Jeff Lehmkuhler – UK beef specialist and award-winning extension educator with more than 20 years of experience designing flexible watering systems.
Chris McBurney – livestock facilities expert with more than 25 years of experience in designing, fabricating, and installing livestock facilities throughout the eastern United States.
Greg Brann – owner of Big Spring Farm in Allen County. He has more than 40 years of experience and extensive knowledge of grassland ecosystems, grazing management, and mixed-species grazing.
Events begin at each location with registration at 7:30 a.m. local time and run until 3:30 p.m. Participants should pre-register. Advance registration is $45 per person; day-of registration is $60 per person and student registration is $15. Use the following links to register:
– 30 –
The Martin-Gatton College of Agriculture, Food and Environment is an Equal Opportunity Organization with respect to education and employment and authorization to provide research, education information and other services only to individuals and institutions that function without regard to economic or social status and will not discriminate on the basis of race, color, ethnic origin, national origin, creed, religion, political belief, sex, sexual orientation, gender identity, gender expression, pregnancy, marital status, genetic information, age, veteran status, physical or mental disability or reprisal or retaliation for prior civil rights activity.
---
Crops
Events
Extension
Research
Sustainability