Food Connection helps host KY Proud CSA Week
Food Connection helps host KY Proud CSA Week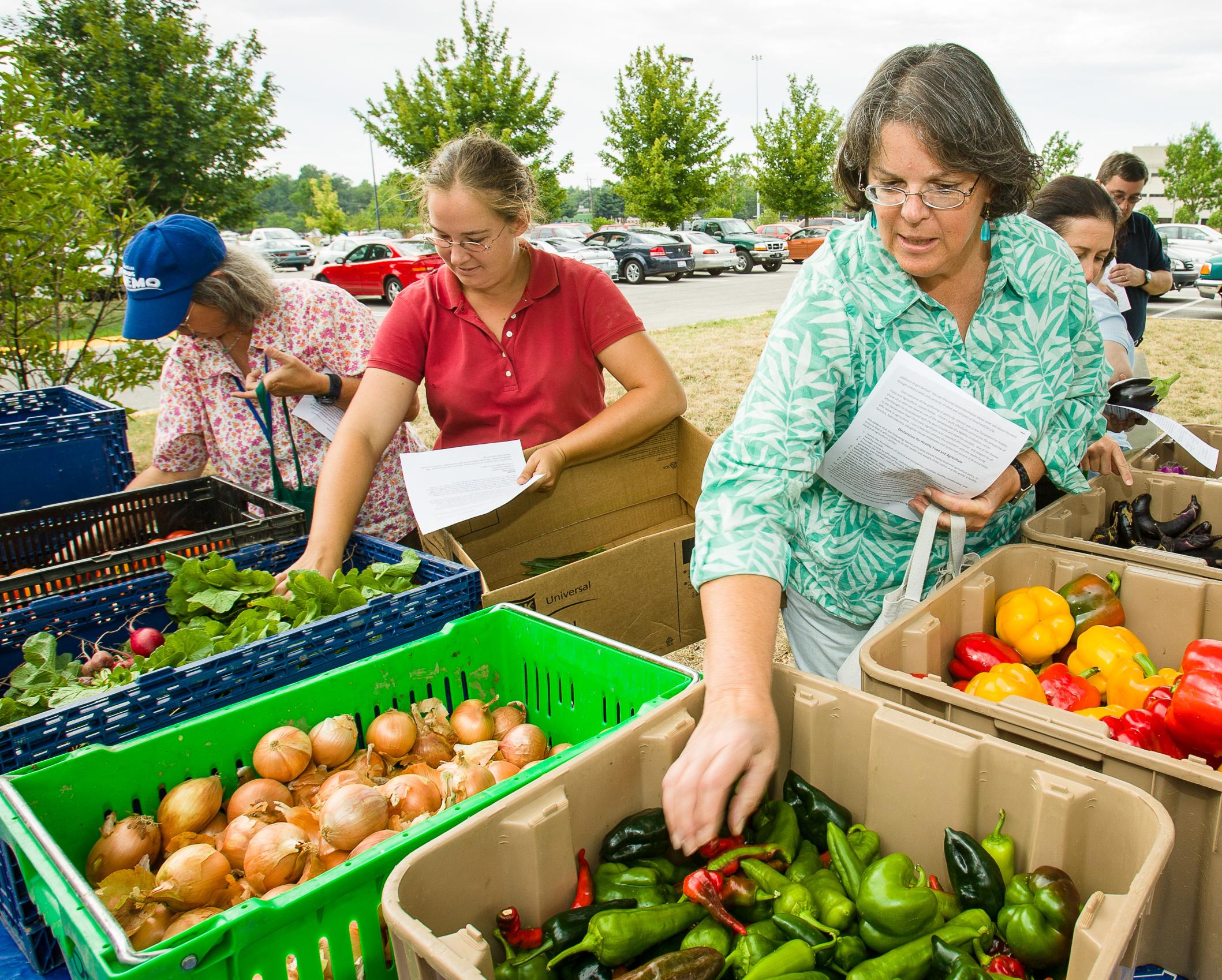 Lexington, Ky.—
The Food Connection at the University of Kentucky, in conjunction with Kentucky Proud, Edible Kentucky Magazine, the Kentucky Horticulture Council and the Organic Association of Kentucky, will help host KY Proud CSA Week, Feb. 20-24, an online resource sharing week featuring nearly 70 Community Supported Agriculture farms across Kentucky. Purchasing locally-grown food directly from farmers has become easier thanks to CSAs. 
Through a variety of social media posts via the Facebook group CSA in Kentucky, partner organizations will highlight the benefits of Community Supported Agriculture, including supporting local farmers and regular access to fresh, nutritious food. 
"Our goal is to expose consumers to the variety of CSA options available throughout the state," said Ashton Potter Wright, executive director of The Food Connection, an applied food systems center located in the UK College of Agriculture, Food and Environment. "Kentucky farmers have diverse CSA offerings including produce, meat, eggs and other value-added products." 
Potter Wright said consumers can support their neighborhood farms and producers by purchasing a "share" of produce from them on a regular weekly, biweekly or monthly basis. Many CSAs allow members to choose between pickup and delivery times. Purchasing a CSA share from a Kentucky farmer can improve one's diet, give back to the community and stimulate the local economy. 
During the week, social media posts will highlight Kentucky farms that offer CSAs and encourage Kentuckians to find a farm that fits their needs and sign up for a share. 
"We want consumers to follow along with the posts and learn about the different CSA offerings in their area of the state," Potter Wright said. "KY Proud CSA Week supports The Food Connection's mission of promoting Kentucky farmers and encouraging consumers to purchase locally. CSA is a great business model for small- and medium-sized producers, and it's also a great way for consumers to eat with the seasons and enjoy delicious Kentucky farm food." 
To learn more about KY Proud CSA week, visit https://www.kyproud.com/campaigns/community-supported-agriculture.  
---
Community Development
Events
Nutrition
Sustainability