Animal sciences professor looks back on 55-year tenure at UK Martin-Gatton College of Agriculture, Food and Environment
Animal sciences professor looks back on 55-year tenure at UK Martin-Gatton College of Agriculture, Food and Environment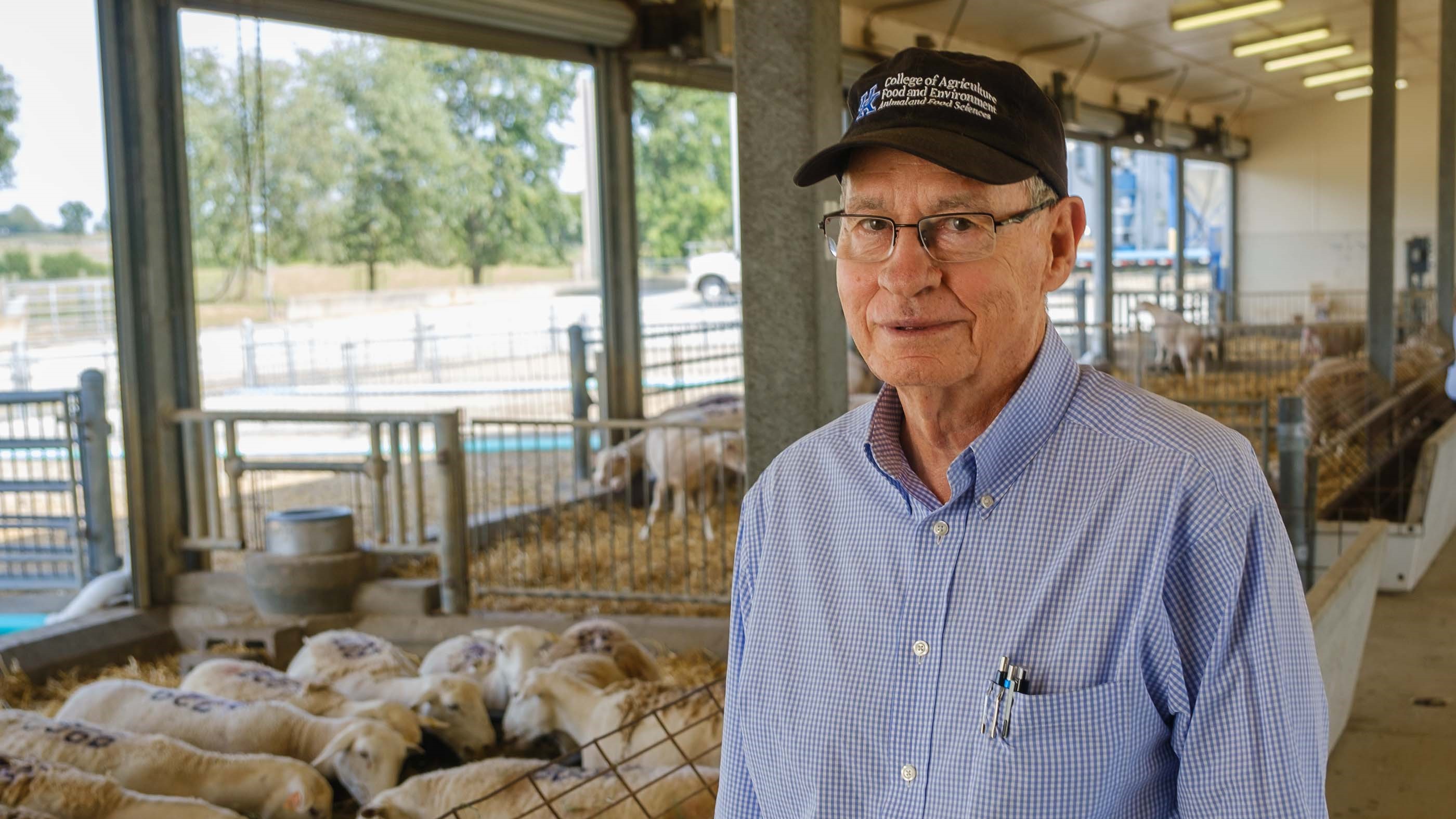 LEXINGTON, Ky.—
It's just before fall lambing season at the University of Kentucky C. Oran Little Research Farm in Woodford County. In the barn, Professor Don Ely gathers a group of senior-level animal science students to instruct them about the day's events.  
"You'll split up into groups of two or three and you'll be responsible for herding your pen of ewes outside and down to the area where you'll record their weights and paint a number on their side," he said. "Some of you have never done this before, but that's okay, today you'll learn."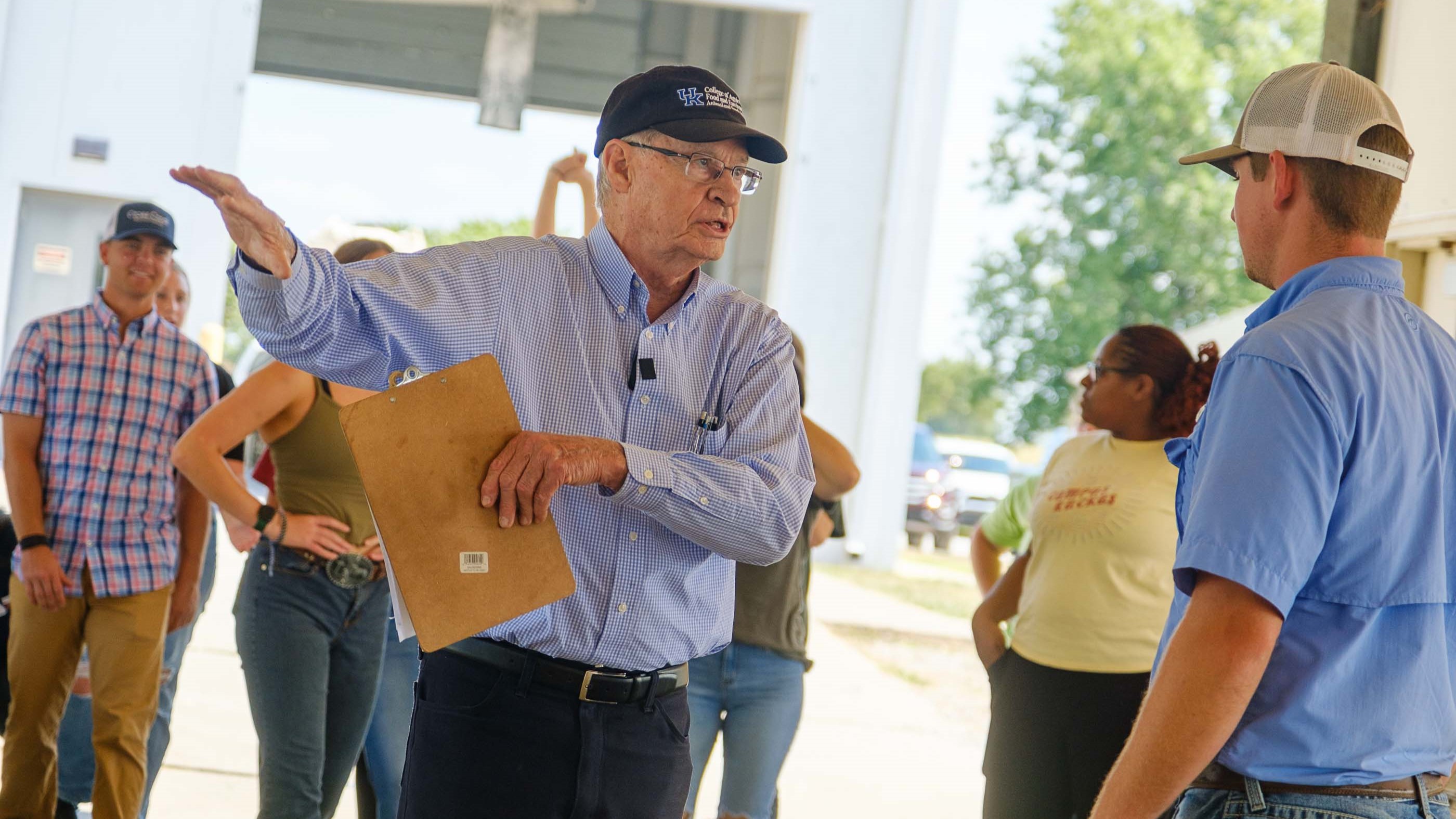 Ely has been teaching students at UK Martin-Gatton College of Agriculture, Food and Environment for more than five decades.
In 1968, Ely returned to Lexington pulling a trailer behind a 1957 Chevrolet pickup truck. He'd only been gone a couple of years since earning a Ph.D. in animal nutrition, but this trip was different. Ely was in a beef cattle research position at Kansas State University when UK called him back.
"Growing up I enjoyed looking at pictures of Kentucky's green pastures and white fences," he recalled. "I loved my time in graduate school at UK. I always wanted to come back. It was two-lane roads all the way from the Mississippi River to Lexington on Highway 68. There were no interstates then."
Ely has never looked back and has enjoyed 55 years of teaching and researching, primarily in sheep and small ruminant science. The American Society of Animal Science refers to Ely as one of the nation's premier sheep nutritionists, but he often laughs at the distinction.
"I think they just say that because I've been in it a long time," Ely said. "I've experienced a lot of different scenarios and that has helped me have the knowledge of sheep nutrition that I do."
Teaching 
From his beginnings on the farm in Comanche, Oklahoma, Ely learned all about raising cattle, hogs, sheep and growing wheat. He added to that experience with formal education from Oklahoma State University with a bachelor's degree in agricultural education and a master's degree in animal science. Today, one of the biggest differences in his students is that they don't come to college with direct, on-farm experience.
"We have more urban students who don't always have the knowledge of agriculture and livestock," he said. "It does make teaching a little more challenging. We often have to start from ground zero, but I find it encouraging when urban students want to study agriculture."
He said students often quickly realize that there are many time and physical demands when choosing a path in animal agriculture.
"Shearing sheep is physical; training and feeding sheep is physical," he said. "Over the years in the sheep unit, we've tried to help students gain more than classroom knowledge. We put them out there with the animals and also teach the principles of being able to work hard."
Ely's list of student success is long and includes two American Association of Animal Scientists presidents. Many of his former students have landed in agricultural leadership roles around the United States and some close to home in Kentucky.
Lisa Appeddu is a professor of physiology at Southwestern Oklahoma State University; Carrie Schultz is the director of quality assurance and nutrition at Nutra-Blend—Land O'Lakes. Former student Vicky Owens McGrath is a veterinarian in Bowling Green and Kim Ragland is a 4-H agent in Danville.
Christi Stafford Hack was one of Ely's students. She's now the principal of the Jessamine County Career and Technology Center. She and her husband also raise and show sheep. Her first college class as a UK freshman was Ely's introduction to animal sciences.
"He's one of the best," she said. "I was a better college student for taking it."
Extension 
Beyond educating college students, Ely has been heavily involved in programming directed toward the state's livestock producers.
"We've always tried to help the producers become more efficient in their operations," he said. "There's not a great number of sheep in this state, but the sheep producers here can be quite profitable if they manage their flocks efficiently. I've always felt it was my job to help them learn to be more efficient whether it's lambing, breeding, feeding or whatever they need help with."
Ely's decades of experience confirms producer education happens with publications, hands-on demonstrations and equipping local county Cooperative Extension agents with information to help seasoned, new and prospective producers in specific Kentucky regions.
Research 
A research highlight for Ely and his colleague Debra Aaron is the development of UK's White Dorper sheep flock. In the early 2000s, Kentucky sheep producers began to take an interest in raising hair sheep.
Ely and Aaron had a goal of producing a high-quality, lean lamb and they decided to go with the White Dorper breed. The breed originated in South Africa in the 1940s and thrived in semi-arid climates. They began crossbreeding some Polypay ewes on the UK farm with a White Dorper ram.
"We found that hair sheep are more resistant to parasites and that's great news for Kentucky producers with April lambs," Ely said. "They can take full advantage of Kentucky's quality forages with less worry about parasites."
That research was also valuable to Ely and Aaron's students in the classroom. They could see firsthand how crossbreeding works without simply relying on a textbook. Since the White Dorper flock was developed, UK students, staff and faculty have won many accolades at the Kentucky State Fair and the North American International Livestock Exposition.
"We started with a wool breed, evolved to a hair breed that became a champion in a major livestock show," Ely explained. "It was an example of having to be very patient. It took four or five years to do that."
Stamina, passion and perseverance 
Though technology and student origins have vastly changed over the decades, Ely has found a way to weave it all together and remain relevant to a new crop of students each year. When asked about retirement, he chuckled and asked what else he would do.
"I like the sheep. I like animals. I like agriculture. I like people. I like people who might like agriculture as well," he said. "I love to interact with the students. I'm still enthused about it because I think we can continue to do research and extension and teaching to help other people continue to grow. Hopefully, we all learn together as we go."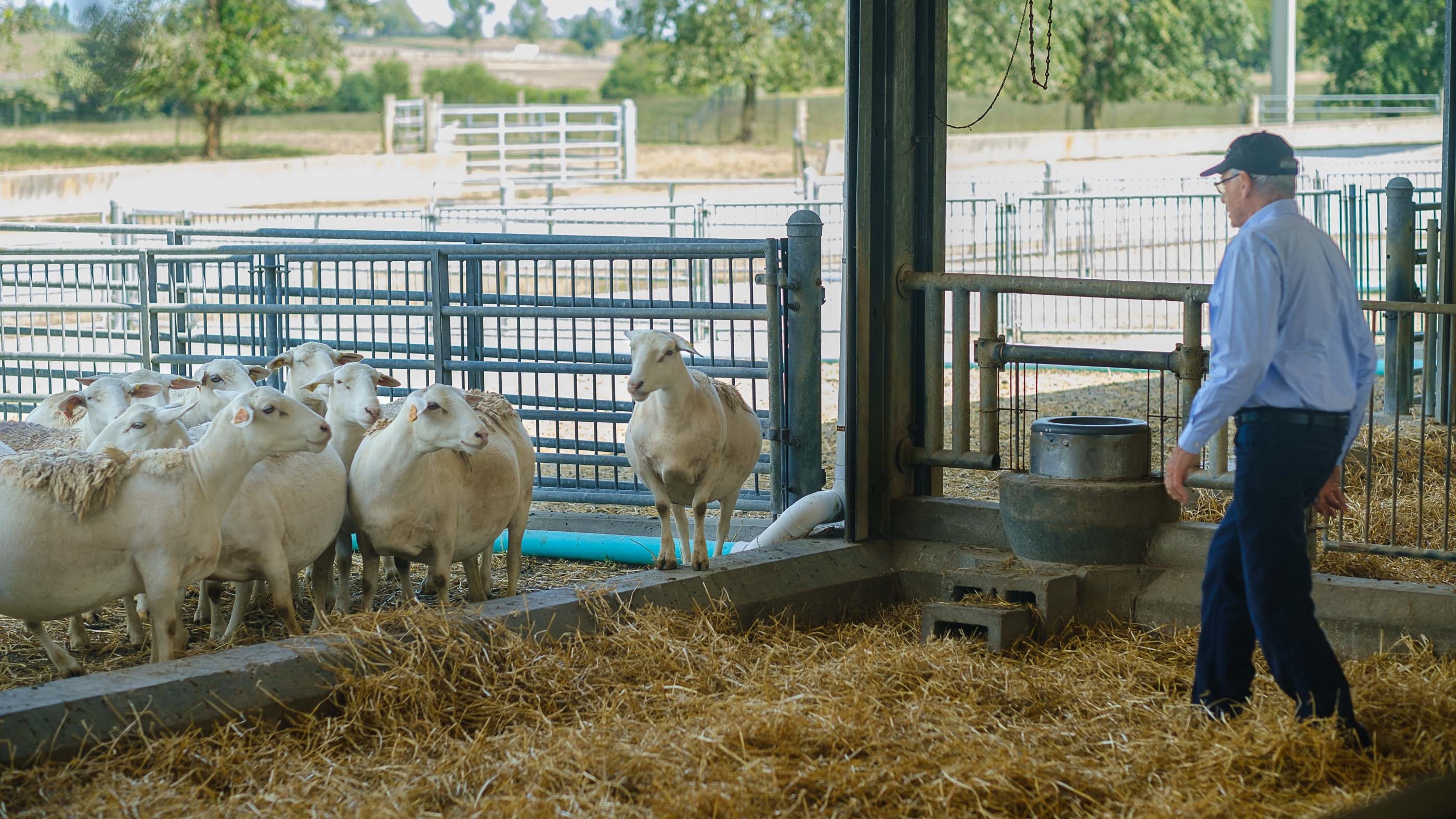 – 30 – 
The Martin-Gatton College of Agriculture, Food and Environment is an Equal Opportunity Organization with respect to education and employment and authorization to provide research, education information and other services only to individuals and institutions that function without regard to economic or social status and will not discriminate on the basis of race, color, ethnic origin, national origin, creed, religion, political belief, sex, sexual orientation, gender identity, gender expression, pregnancy, marital status, genetic information, age, veteran status, physical or mental disability or reprisal or retaliation for prior civil rights activity.
---
Extension
Research
Students