Beef Bash 2023 will set a bright vision for the future
Beef Bash 2023 will set a bright vision for the future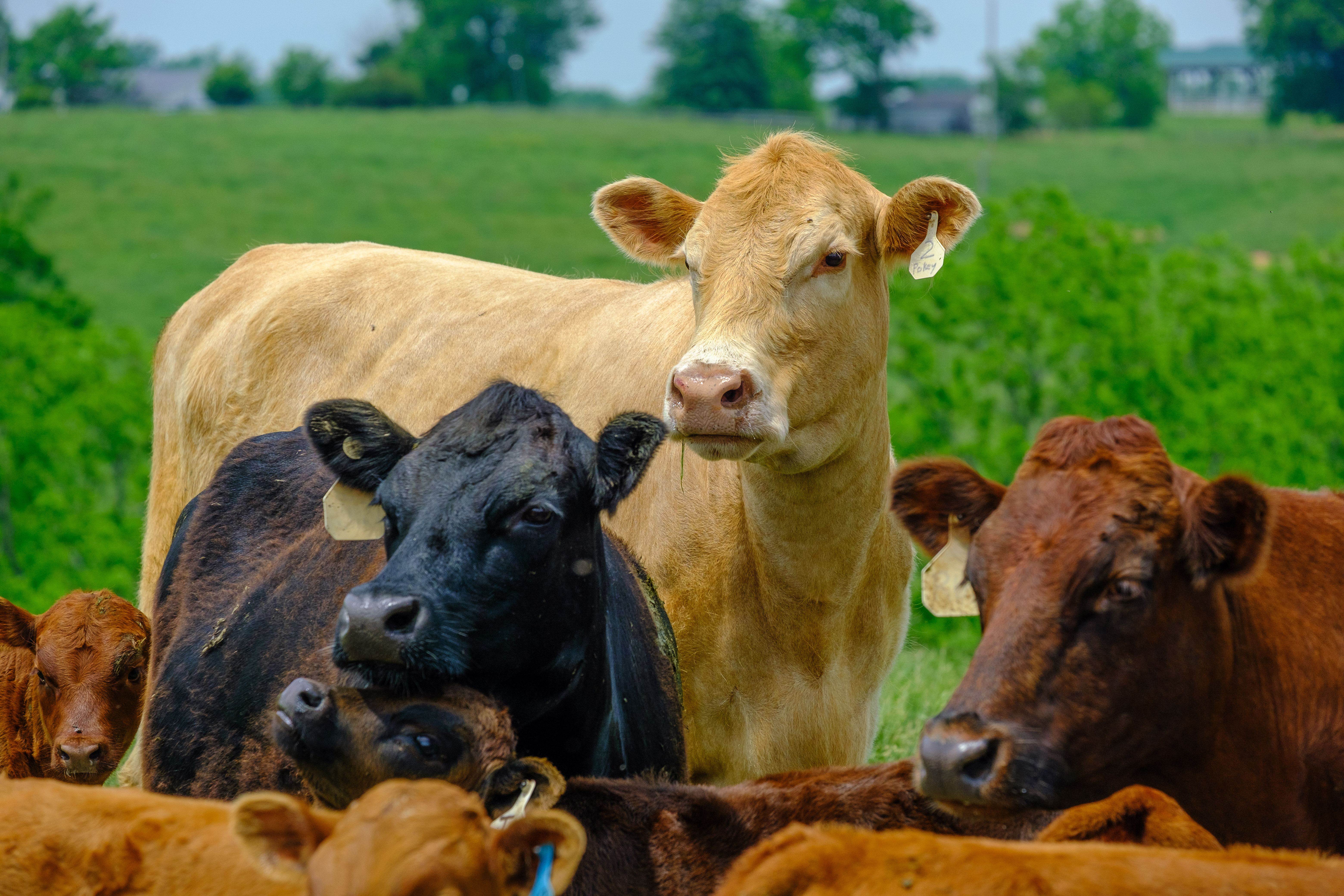 LEXINGTON, Ky.—
The University of Kentucky Martin-Gatton College of Agriculture, Food and Environment and the Kentucky Cattlemen's Association will offer producers and the community a progressive look into the future Sept. 21 at the 2023 Beef Bash in central Kentucky.
Poised to be one of the largest Beef Bash events in recent years, this year's theme "Vision of the Future" will spotlight the progress of Kentucky's beef industry and illustrate ongoing efforts of the college and industry partners to enhance the state's beef sector sustainability.
"Roy Burris started Beef Bash at the UK Research and Education Center in Princeton almost two decades ago," said Les Anderson, beef specialist in the UK Department of Animal and Food Sciences. "His vision was to create an event to encourage fellowship among producers, the industry and the entities that serve the beef industry. The goal was to unite and empower the beef industry for the future."
Beef Bash will occur 1-8 p.m. EDT at the C. Oran Little Research Center in Versailles. The event boasts a revamped format designed to emphasize the state's beef industry's progress. Attendees may participate in rotations showcasing current UK and U.S. Department of Agriculture research, along with educational opportunities from UK and the Kentucky Beef Network. The UK Foods group will provide several demonstrations.
"We are excited to be a part of Beef Bash this year to showcase our partnerships with UK and the USDA Forage Research Center," said Becky Thompson, director of the Kentucky Beef Network.
Beef Bash 2023 will also include updates on new facilities in development. These include the Beef Extension Education Facility in Princeton, the Livestock Education Center in Versailles and the USDA Forage-Animal Production Research Unit, located on UK's Lexington campus.
Educational components occur 2-4 p.m. and 6-8 p.m., offering flexibility for attendees to participate. From 4-5 p.m., participants may engage with vendors during the tradeshow.
The Woodford County Cattleman's Association will offer a meal beginning at 5 p.m. Pre-registration is available for $15, including a meal ticket.
To register for Beef Bash 2023, visit https://bit.ly/3P3oXdP. Organizers encourage high school students and 4-Hers, particularly those interested in the beef industry, to attend this year.
For media inquiries, please contact Aimee Nielson, aimee.nielson@uky.edu.
– 30 –                                                                     
The Martin-Gatton College of Agriculture, Food and Environment is an Equal Opportunity Organization with respect to education and employment and authorization to provide research, education information and other services only to individuals and institutions that function without regard to economic or social status and will not discriminate on the basis of race, color, ethnic origin, national origin, creed, religion, political belief, sex, sexual orientation, gender identity, gender expression, pregnancy, marital status, genetic information, age, veteran status, physical or mental disability or reprisal or retaliation for prior civil rights activity.
---
Events
Extension
Research
Sustainability