First 2019 UK KATS workshop March 7
First 2019 UK KATS workshop March 7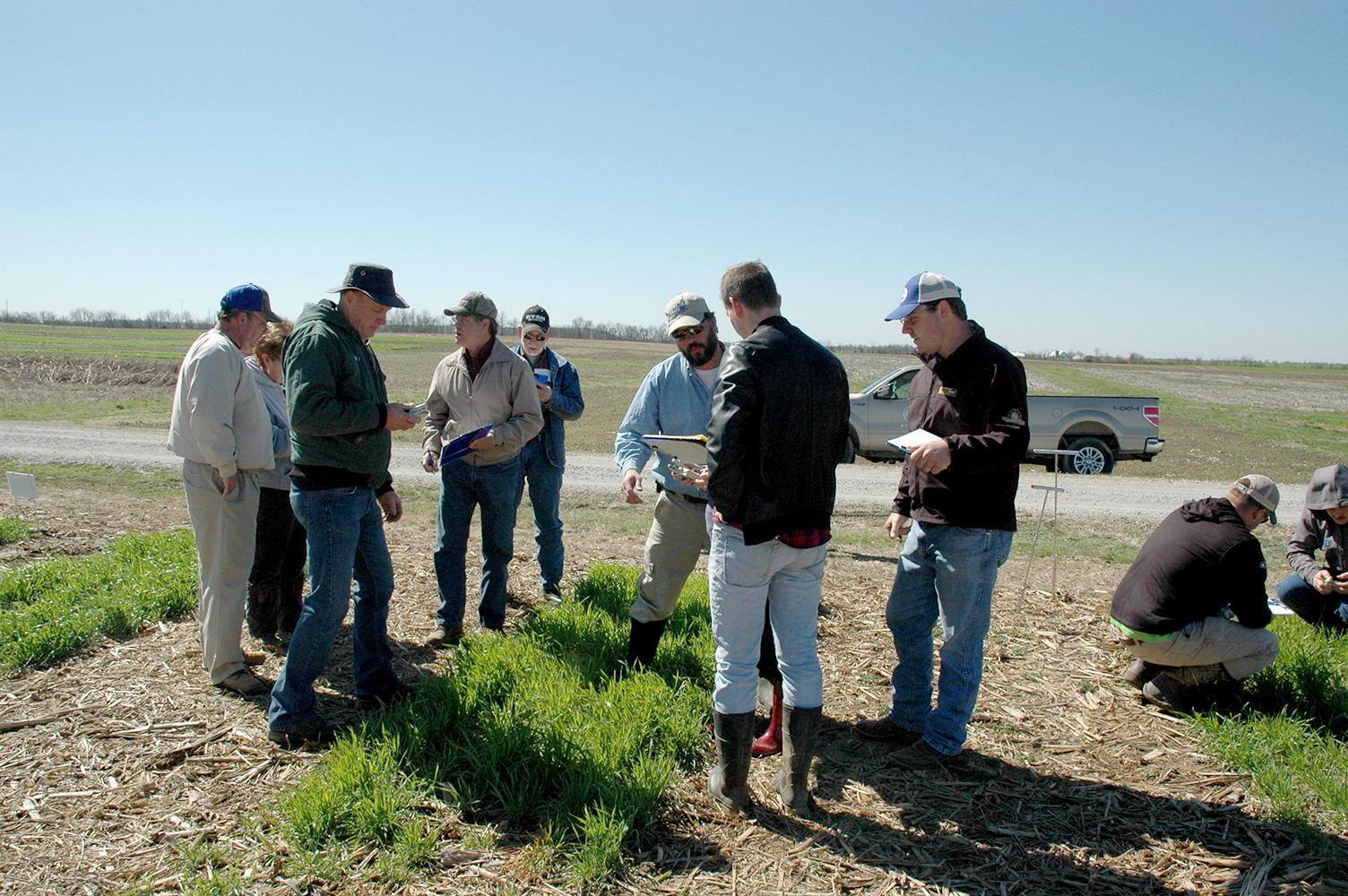 PRINCETON, Ky.—
The University of Kentucky will host its first Kentucky Agricultural Training School workshop of the year March 7 at the UK Research and Education Center Farm in Princeton.
The event began two years ago as the UK Wheat Field School, an effort of UK Grain and Forage Center of Excellence specialists to give producers real-time, technical field assessments and hands-on education at critical times in the growing season. As the school grew and flourished, UK College of Agriculture, Food and Environment specialists changed its name to include all commodities and better state its mission of aiding experienced grain producers and others in the industry in making well-informed decisions related to their operations.
The daylong workshop will focus on early-season managing decisions during wheat greenup and pre-planting for corn and soybeans. Registration begins at 8:30 a.m. CT, and the workshop starts at 9 a.m. Topics include early spring assessment of wheat conditions, annual winter weed management in wheat, pre-plant weed management in corn and soybeans, how soil management decisions influence planter performance and improving profitability through machine management.
Class size is limited to 30 people, and registration is required. To register, visit https://ukkats372019.eventbrite.com. This training will happen rain or shine, so participants need to dress accordingly. Lunch is provided.
Continuing education units for certified crop advisers and pesticide applicators are pending.
The UKREC Farm is located at 1205 Hopkinsville Street in Princeton.
For additional information or help with registration, contact Lori Rogers, KATS coordinator, at 859-562-1317 or lori.rogers@uky.edu.
The schools are funded in part by the Kentucky Small Grain Growers Association.
---
Crops
Economics
Entomology
Events
Extension
Research