Inaugural UK Scholarship Creates Opportunities, Extends Community Ties
Inaugural UK Scholarship Creates Opportunities, Extends Community Ties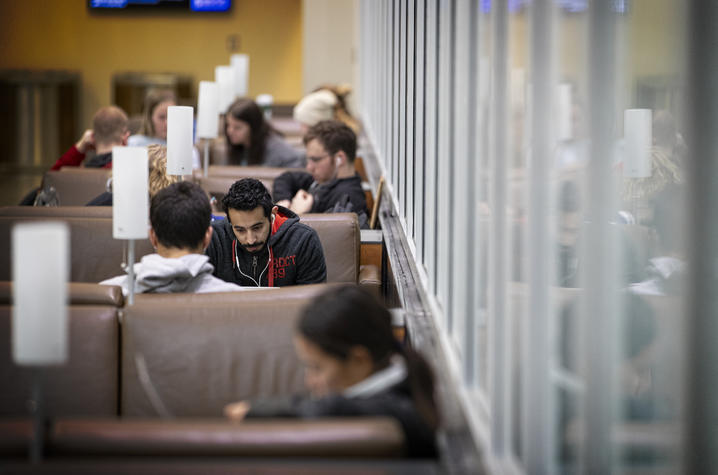 LEXINGTON, Ky.—
Jevincio Tooson had every reason to believe attending college was an unreachable dream.
Raised by a single mother and twice homeless while growing up, no one in Tooson's family had ever graduated from college.
Tooson applied for about 40 scholarships.
He received, by his count, about 40 rejections.
But Jevincio Tooson didn't stop. With a sense of dogged determination, his dream would not be deferred. He would not be denied.
One day, an email from the University of Kentucky simply said "congratulations."
A door opened. Tooson, excitedly and without hesitation, stepped through it.
The email contained the offer from UK of an annual scholarship, enough to pay for school, enough to open doors of opportunity that would change one life and herald the potential promise of transforming others.
"Once I read that (email), I ran downstairs, and I got on my knees and I was just thanking God because I knew how hard that was … and what that meant to me," Tooson said recently. "Earning those scholarships meant that I could stay focused on my studies and just focus on preparing myself for the workforce."
Scholarships meant a life-changing opportunity to Tooson, who will fulfill graduation requirements for a Bachelor of Science in dietetics upon completion of an internship this semester. He wants to work in the area of sustainability. Because of his scholarship, he also has had the opportunity for professional development, among other things attending a conference at the United Nations while at UK. 
He believes that now it's his responsibility to give back.
Tooson is one of a number of students involved in the Bilal ibn Rabah Scholarship initiative. The new scholarship is designed for underrepresented students. The goal is to financially support students, but also to open further dialogue among the Lexington Muslim community, other underrepresented populations and UK.
To read the entire story and view the video, click here.
---
Family Consumer Sciences
Food Science
Nutrition