Local girl comes home, brings eclectic style to Main Street
Local girl comes home, brings eclectic style to Main Street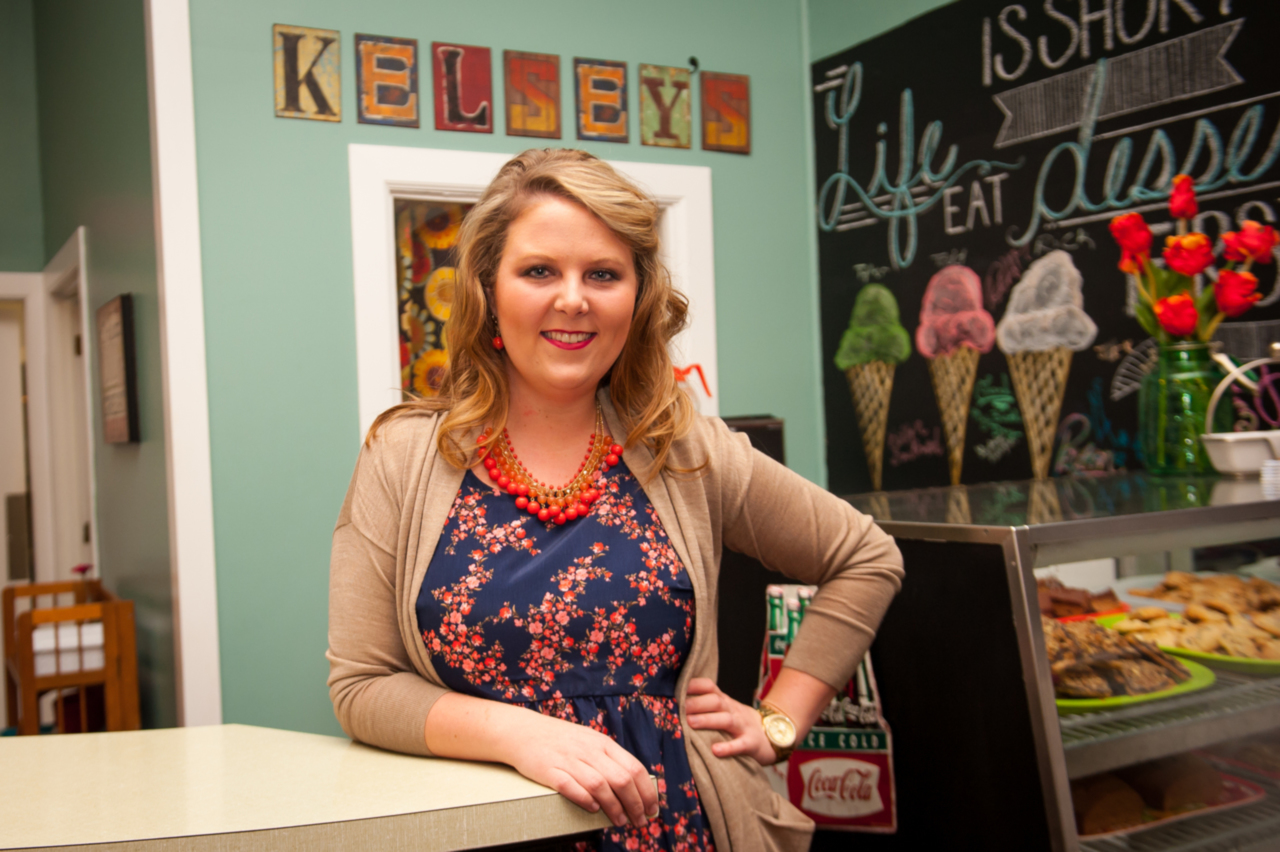 JACKSON, Ky.—
When Kelsey Sebastian headed off to college, she wanted to eventually come back to live and work in her Eastern Kentucky home. She's been able to do just that with the help of a comprehensive education and family support. Kelsey's on Main opened in June in downtown Jackson.
Throughout her years in the University of Kentucky College of Agriculture, Food and Environment, Sebastian was immersed in the hospitality industry. Her hospitality, management and tourism major in the UKAg School of Human Environmental Sciences requires students to have 400 hours working in the field before they begin an internship. To top it all off, Sebastian had to take a capstone class where the students learn to operate a real restaurant on campus called The Lemon Tree.
"I worked at Ramsey's while I was in college and did an internship with Bayou Bluegrass Catering at Red Mile," Sebastian said. "The Lemon Tree class really tied it all together, and we learned every aspect of running a restaurant. I worked with people from many different backgrounds and majors, just like it is in real life."
UKAg chef-in-residence, Bob Perry heads up the Lemon Tree class with Sandra Bastin, chair of the Department of Dietetics and Human Nutrition.
"The students in the Lemon Tree class experience every facet of a restaurant business from menu planning, nutrition, cooking the food, serving, being the manager, the marketer," Perry said. "They really learn how to operate a restaurant in a very compact way."
After she graduated in 2011, Sebastian went back to work as a manager at Ramsey's but she still dreamt of going back to Breathitt County.
"Our small downtown had minimal places to go out and eat," she said. "People were always asking me when I was going to come home and open something up there. About that time my Aunt Laura (Thomas) bought a building downtown, so it all just sort of fell together at the right time."
It has taken two years and every family member pitching in to get the 100-year-old historic piece of downtown up and running. She said Thomas is still working on renovating the upstairs; it will eventually be apartments.
Kelsey's on Main serves up many family recipes—some so secret that Kelsey won't let anyone else in the room when she's making them—and its motto is "Life is short, eat dessert first." Open for lunch and dinner Tuesday through Saturday, Kelsey's also offers a Sunday, after-church buffet and rents out one side of the restaurant for meetings, receptions and parties.
"It makes me feel really good, really satisfied," she said. "My family is glad I'm here; they come in and eat every night. It's nice that people coming in here know us … you can hug them when they come through the door and they'll say, 'Oh I remember when you were just this tall and now you're doing this.' It's a good feeling."
Jessica Ritchie, Breathitt County 4-H youth development agent, is also a Jackson native. She and Sebastian knew each other before either was in their current position. Ritchie was even Sebastian's 4-H camp counselor at one time. She said she often uses Sebastian as an example to her older 4-H'ers.
"I'm proud of her as a friend and a community leader," Ritchie said. "Sometimes it's hard to come back to your hometown. There might not be many jobs or opportunities, but she's made a way to do it and is a great example to our 4-H'ers that they can come back and make a difference. You want vibrancy downtown in your community. She saw a need in our community, and she's brought that life to Main Street down here."
Sebastian said she wants other young people to realize that they can make a place for themselves in their hometown.
"Just pick something that makes you happy and helps other people," she said.
Perry said it's nice to see former students doing well.
"It makes us really proud," he said. "We keep up with a lot of students, and it's fun to watch them mature and watch them go through their career."
---
Community Development
Extension
Family Consumer Sciences
Food Science
Nutrition