Scott Radcliffe to chair UK Department of Animal and Food Sciences
Scott Radcliffe to chair UK Department of Animal and Food Sciences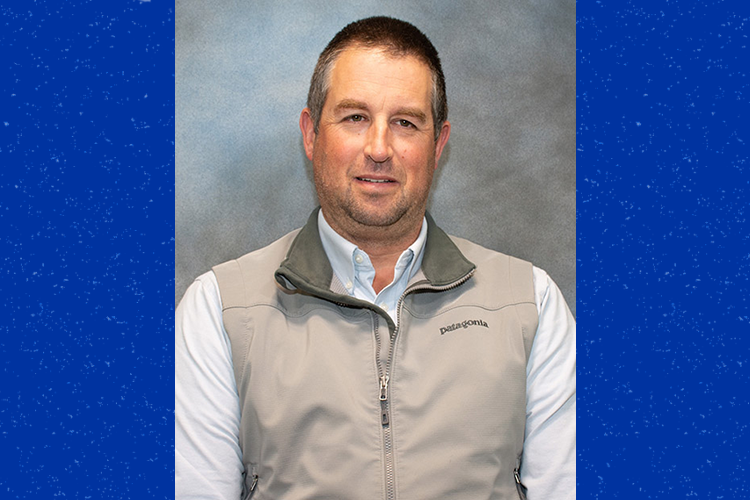 Published on May. 26, 2023
LEXINGTON, Ky., —
The University of Kentucky College of Agriculture, Food and Environment is pleased to announce John (Scott) Radcliffe as chair of the Department of Animal and Food Sciences, beginning July 1.
"We are honored that Dr. Radcliffe will be joining the College," said Nancy Cox, UK vice president for land-grant engagement and UK CAFE dean. "His strong history of working across the land-grant mission areas of teaching, research and extension makes him an excellent fit for this highly visible role."
Most recently, Radcliffe served as professor and assistant head of Purdue University's Department of Animal Sciences. While there, he focused on the environmental footprint and gastrointestinal health of swine. He was also heavily involved as a faculty advisor with Purdue's Block and Bridle Club and Equestrian Team.
Radcliffe is known for combining traditional and non-traditional teaching methods to advance learning. He has also led distance delivery of extension materials to reach broader audiences, while providing traditional in-person events.
"I have a true passion and vision for advancing animal sciences across the land-grant missions and I am eager to begin my tenure at the University of Kentucky," Radcliffe said. "I see the challenges, but also the immense opportunities that exist, and I want to help be the catalyst that stimulates the department to reach its full potential."
As department chair, Radcliffe will have many responsibilities, including academic leadership, enhancing collaborative relationships with commodity groups and other stakeholders and providing fiscal management for the department.
Radcliffe received three degrees from Virginia Tech, including a doctorate in nonruminant nutrition. He acted as section editor for the Journal of Animal Science and Translational Animal Science. In addition, he served as president of the Midwest section of the American Society of Animal Sciences.
Anthony Pescatore has served as acting department chair since July 1, 2022. The college is grateful for his service and leadership during the transition.
---
Food Science