Stephenson named chair of UK Department of Dietetics and Human Nutrition
Stephenson named chair of UK Department of Dietetics and Human Nutrition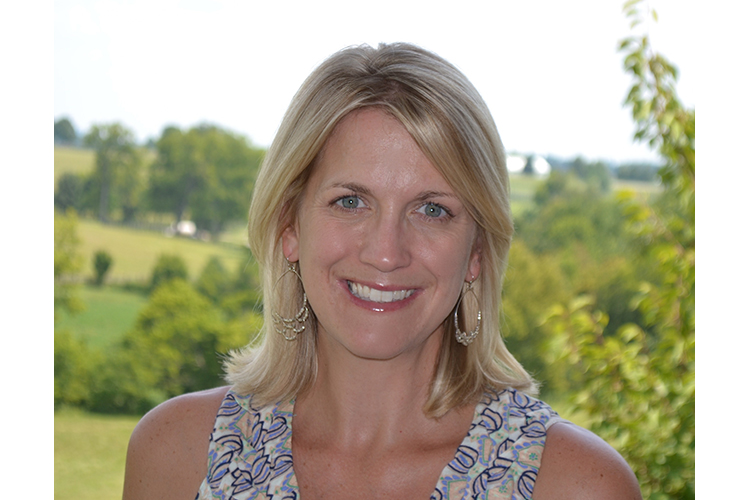 LEXINGTON, Ky.—
A professor recognized across the nation and university for her innovative teaching is the new chair of the University of Kentucky Department of Dietetics and Human Nutrition.
Tammy Stephenson became chair Feb. 1.
"Tammy is an unparalleled teacher as well as a solid academic leader in the department," said Nancy Cox, UK vice president for land-grant engagement and dean of the College of Agriculture, Food and Environment. "We are excited for her to assume this position."
A faculty member in the department for the past 20 years, Stephenson is the recipient of numerous teaching awards. These include the UK Alumni Association Great Teacher Award, the UK Provost's Outstanding Teaching Award, UK Chellgren Endowed Professorship, the Teaching Award of Merit and the Bob Hough Teaching Tip award from the North American Association of Colleges and Teachers of Agriculture.
She has mentored more than 400 undergraduate student research projects and serves as the faculty advisor to the Campus Kitchen at the University of Kentucky and Spoon U at UK. She is also a co-author of two nutrition-related textbooks and serves as the lead author for compatible online activities for each of the textbooks.
As chair, she is excited to continue to offer students more and new opportunities.
"We have two new programs in development – the accelerated coordinated program in dietetics and a fully online option for the master's in nutrition and food systems," she said. "The Campus Kitchen at the University of Kentucky continues to grow and expand their outreach through new partnerships and programming, and we look forward to welcoming students back to Farm-to-Fork in newly renovated space in Funkhouser Room 207." 
A proven leader in the department, Stephenson has held several leadership positions including director of undergraduate studies, director of the undergraduate certificate in food systems and hunger studies and co-director of the undergraduate certificate in nutrition for human performance.
A native of Massachusetts, Stephenson holds her undergraduate and doctoral degrees from UK.
"I am honored to serve the Department of Dietetics and Human Nutrition as chair and look forward to continuing the department's rich history of excellence in teaching, research, extension programming and community outreach, she said.
---
Extension
Nutrition
Research