Summit offers producers tips for direct sales
Summit offers producers tips for direct sales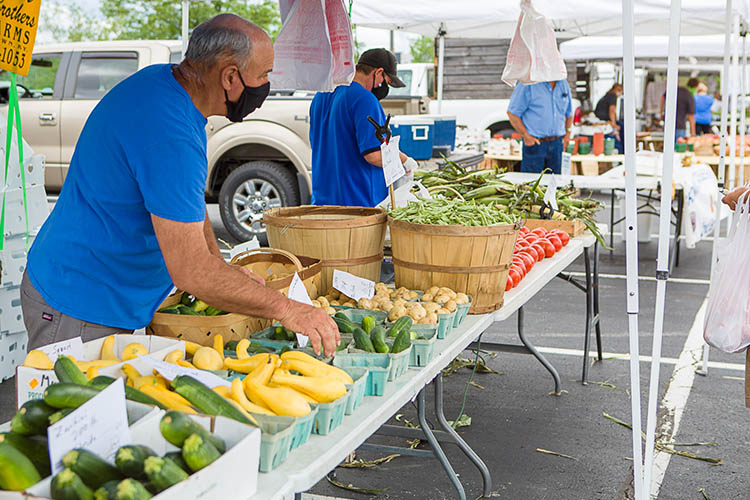 Published on Jan. 28, 2021
LEXINGTON, Ky., — When income flows directly from consumers to farmers, everyone benefits. Consumers have access to the freshest food, farmers can ask a premium price for their product because there is no middle-man, and local economies benefit in the form of jobs and local purchases. For farmers who are thinking about this for the first time or have been doing direct sales for years, the Agriculture Direct Marketing Summit, Feb. 16-18, offers tips to improve the direct sales process.
"Selling agriculture products directly to consumers can be a highly profitable business strategy," said Tim Woods, UK agricultural economist in the College of Agriculture, Food and Environment. "All Kentucky producers can benefit greatly from the material to be presented at the summit."
The program will feature university specialists and business consultants who will discuss social media, marketing resources, creating value-added products and customer retention. A farmer panel of Kentucky and Tennessee producers will share their experiences and best practices when selling directly to consumers.
The three-night event on the social conferencing app Zoom begins each evening at 7 p.m. EST/ 6 p.m. CST. It is hosted by the University of Kentucky Department of Agricultural Economics, the Kentucky Horticulture Council, the Kentucky Center for Agriculture and Rural Development, the Kentucky Department of Agriculture, Kentucky Farm Bureau and the University of Tennessee Center for Profitable Agriculture.
The full conference program and registration information is available at https://kyhortcouncil.org/direct-ag-marketing-summit/. Registration can also be done through Eventbrite https://2021directagmarketingminisummit.eventbrite.com. After registering, participants will receive a Zoom link to join the event.
Those with questions may call 859-490-0889 or email info@kyhortcouncil.org.
---
Economics
Horticulture
Sustainability