UK Corn, Soybean and Tobacco Field Day is approaching
UK Corn, Soybean and Tobacco Field Day is approaching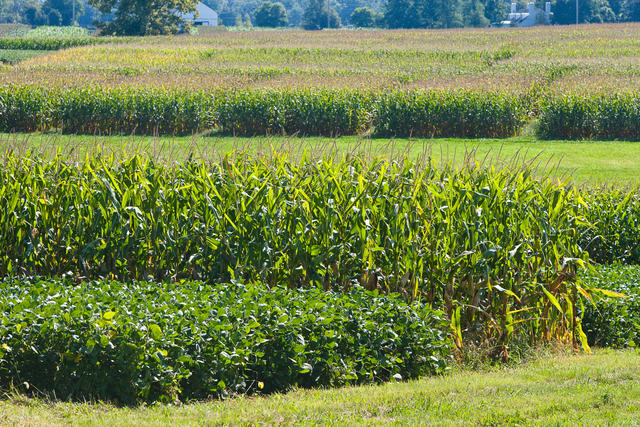 PRINCETON, Ky.—
University of Kentucky College of Agriculture, Food and Environment specialists will discuss their research and industry advances during the Corn, Soybean and Tobacco Field Day July 28 at the UK Research and Education Center Farm in Princeton.
The field day begins with registration at 7 a.m. CDT. A total of four concurrent tours—three for grain crops and one for tobacco—begin at 7:50 a.m. Producers will have opportunities to participate in all the tours.
Topics on the grain tours include irrigation management research, new weed control technologies, new Kentucky soybean planting date recommendations, high populations and high yields, economic value of poultry litter, disease update, cover crops for weed management, managing manure nutrients, grain economic outlook, and stink bug identification, seed-treated soybeans and border management.
Tobacco tour topics include potassium fertility and contact sucker control, new pesticides and pesticide residues and the potential for chemical topping.
Program organizers have requested continuing education units for Certified Crop Advisers and pesticide applicators.
The field day concludes with lunch provided by the Kentucky Corn Growers Association and Kentucky Soybean Board.
The UK Research and Education Center Farm is located at 1205 Hopkinsville St. in Princeton.
More information is available by contacting Colette Laurent, UK extension associate for grain crops, at colette.laurent@uky.edu or 270-365-7541, ext. 264.
---
Crops
Economics
Entomology
Events
Extension
Research