UK to host Winter Wheat Meeting
UK to host Winter Wheat Meeting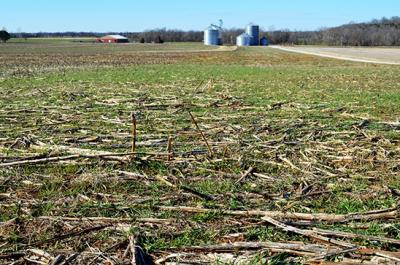 PRINCETON, Ky.—
The 2018 University of Kentucky Winter Wheat Meeting will take place from 9 a.m. to 3 p.m. CST Jan. 4 at the James E. Bruce Convention Center in Hopkinsville. Hosted by the UK Wheat Science Group, registration for the event will start at 8:30 a.m.
The annual meeting provides an overview of research projects from the past year. UK, Western Kentucky University and industry experts will cover several topics including predicting growth and development with growing degree days, annual ryegrass management and fungicide management of Fusarium head blight.
"This meeting offers a variety of topics of interest to growers and consultants as well as an opportunity for participants to interact with members of the UK Wheat Science Group," said Colette Laurent, UK grain crops coordinator.
The Kentucky Small Grain Growers' Association will provide a lunch at the meeting's conclusion.
The Certified Crop Adviser credit hours approved for this meeting are 1.5 hours in pest management and 3.5 hours in crop management. Pesticide applicators can receive one general and two specific hours in categories 1A, 10 and 12.
For more information, contact Laurent at claurent@uky.edu or 270-365-7541, ext. 264.
The James E. Bruce Convention Center is located at 303 Conference Center Drive in Hopkinsville. From the north, take exit 5 on Pennyrile Parkway. Turn right onto Lovers Lane (State Road 1613) and take another right onto Conference Center Drive. From south of Hopkinsville, take exit 81 on Interstate 24 to Pennyrile Parkway toward Hopkinsville. On the parkway, take exit 5 to Lovers Lane. Take a right onto Conference Center Drive.
---
Crops
Economics
Extension
Research