UK researcher links exercise to weight loss
UK researcher links exercise to weight loss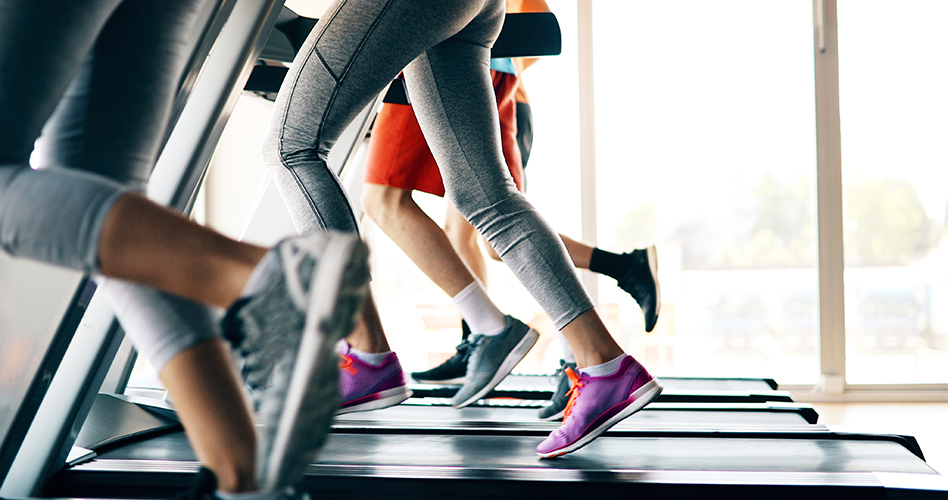 LEXINGTON, Ky.—
A University of Kentucky researcher found that exercise can aid in weight loss, but it takes more physical activity than most people get.
Kyle Flack, an assistant professor in the UK College of Agriculture, Food and Environment, led a group of U.S. Department of Agriculture researchers who found people need to burn about 3,000 calories per week through exercise to lose a significant amount of weight.
Previous research has shown people tend to eat more after they exercise to compensate for the calories they expend. A person's metabolic rate also slows down when they create a calorie deficit through exercise. These facts had led some researchers to claim that great amounts of exercise are not a good tool for weight loss.
Flack's research showed this is not the case. The UK Department of Dietetics and Human Nutrition researcher found that individuals in the study compensated similarly, regardless of how much they exercised, and people need to burn 3,000 calories per week to overcome some of this compensatory response. For most people to burn this many calories in five days, it takes about 60 minutes of moderate-to-vigorous physical activity per workout session each day.
In the study, Flack studied two groups of overweight and obese individuals interested in weight loss. One group burned 3,000 calories per week by completing five workout sessions, while the other one burned 1,500 calories per week in five workouts. Both groups were allowed to eat whatever they wanted during the study.
"Exercise isn't useless for weight loss, but we do tend to eat more when we exercise, which offsets some of calories that we have burned," Flack said. "Both groups compensated about 1,000 calories per week more because they were exercising, which was mostly due to eating more. Their metabolic rate only decreased slightly."
The group that expended 3,000 calories per week ended up losing on average, 5.8 pounds by the end of the 12-week research study. The group that expended 1,500 calories per week did not have statistically significant weight loss.
Another interesting finding of the study related to individuals' perceived caloric intake. While the study had no diet restrictions, participants were asked to report the types of food and amount that they ate. Many thought they were eating less and reported lower caloric intakes due to the exercise, but Flack said the amount of weight loss would have been greater if they were, in fact, eating less.
"We know energy intakes were underrepresented in this study," he said. "Due to some unknown reason, people may not have the ability to discern portion sizes and portion control."
Flack conducted this project while a post-doctoral researcher at the USDA's Grand Forks Human Nutrition Center in North Dakota. The findings recently were published in the American Journal of Physiology-Regulatory, Integrative and Comparative Physiology.
Flack has a new research project at UK that will dive deeper into this subject. It will evaluate participant's motivation to eat and their changes in hunger hormone levels in response to exercise.
---
Family Consumer Sciences
Nutrition
Research