UK scientists to host interactive virtual wheat meeting
UK scientists to host interactive virtual wheat meeting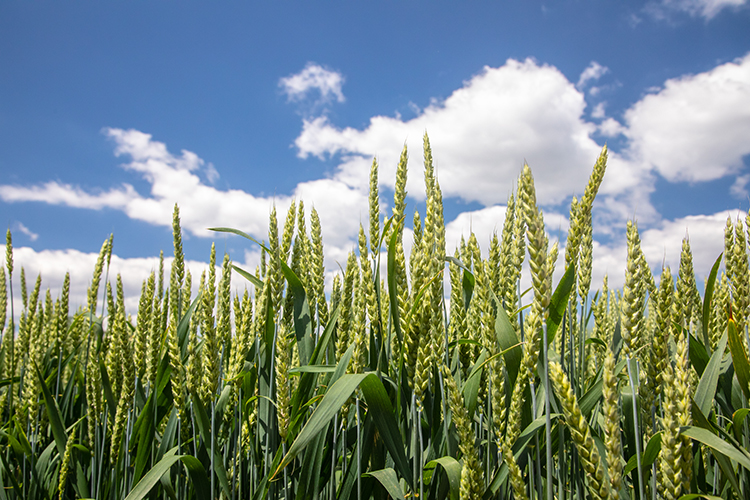 PRINCETON, Ky.—
The past year has posed many challenges and unique situations for Kentucky wheat producers.  To address these challenges, University of Kentucky scientists will host an interactive meeting focused on wheat over Zoom. The event will occur from 9 a.m. until 10:30 a.m. CT May 11.
The event is an opportunity for producers to ask production questions to a panel of UK College of Agriculture, Food and Environment experts in real-time. Organizers encourage producers to come prepared for an engaging conversation.
"Our session is designed to answer producers' burning questions," said Josh McGrath, UK soil scientist and one of the panelists.  "I hope producers come ready to talk about their concerns. Hopefully, we can work through them in real time."
As part of the panel, Carl Bradley, UK extension plant pathologist, and Tim Stombaugh, UK agricultural engineer, will discuss ways producers can better manage Fusarium head blight, also known as head scab, including available fungicides, the correct spray nozzles and application timing. 
"Fusarium head blight generally is the most economically damaging disease of wheat in our region," Bradley said. "We will be talking about ways producers can improve the efficacy of a fungicide application and better protect their crop from the disease."
Other panelists include Bill Bruening, UK wheat research specialist; UK soil scientists John Grove and Edwin Ritchey; Travis Legleiter, UK weed scientist; Carrie Knott, UK agronomist; Jordan Shockley, UK agricultural economist and Raul Villanueva, UK entomologist. Event moderators are UK agriculture and natural resources extension agents Whitney Carman, Matt Adams and Daniel Carpenter, hosts of the popular "Dirt2Dollars" podcast.
Participants are encouraged to ask questions during the event, or they can email questions in advance to Colette Laurent, UK grain crops coordinator, at collette.laurent@uky.edu. Panelists will answer as many questions as time allows.
In addition, producers will see short videos on wheat breeding and variety testing during the talk.
Preregistration is required. To register for the event, visit https://bit.ly/3no2Izx.
Organizers have applied for continuing education units for Certified Crop Advisors.
---
Biosystems Ag Engineering
Crops
Economics
Entomology
Events
Extension
Research