UK winter wheat meeting Jan. 7
UK winter wheat meeting Jan. 7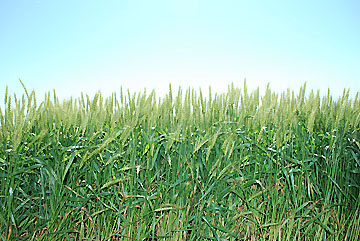 University of Kentucky wheat specialists will present timely information related to the 2014 production year during their winter meeting from 9 a.m. until 3 p.m. CST Jan. 7 at the James E. Bruce Convention Center in Hopkinsville.
UK College of Agriculture, Food and Environment specialists will present the following topics: herbicide-resistant weeds in wheat; fungicide use during a wet season; using climate and weather data in making crop management decisions; rye, oats and triticale; canola agronomics; monitoring virulent aphid movement in Kentucky winter wheat; nitrogen management in wheat in 2013 and land rents and corn prices. In addition, Chris Kummer, a Simpson County wheat producer, will talk about chia, and Brian Caldbeck from Caldbeck Consulting will give an industry perspective on canola.
The Kentucky Small Grain Growers' Association will provide lunch.
Certified Crop Advisors can receive 4.5 continuing education credits including 1.5 in pest management, 2.5 in crop management and 0.5 in professional development. Credits are also available for pesticide applicators.
Preregistration is not required. For more information, contact Marilyn Hooks at mhooks@uky.edu or 270-365-7541, ext. 245 or Lloyd Murdock at lmurdock@uky.edu or 270-365-7541, ext. 207.
The James E. Bruce Convention Center is located at 303 Conference Center Drive in Hopkinsville. From the north, take exit 5 on Pennyrile Parkway. Turn right onto Lovers Lane (State Road 1613) and take another right on to Conference Center Drive. From south of Hopkinsville, take exit 81 on Interstate 24 to the Pennyrile Parkway toward Hopkinsville. On the parkway, take exit 5 to Lovers Lane. Take a right on Conference Center Drive.
Those with GPS should use the address of 5305 Ft. Campbell Blvd., Hopkinsville, KY 42240. This is the Murray State University Regional Campus. From there, at the first stop sign, turn right. At the next stop sign, turn left and continue on to the convention center.
---
Crops
Economics
Entomology
Events
Extension
Research