UK working to lower obesity rates in Kentucky county
UK working to lower obesity rates in Kentucky county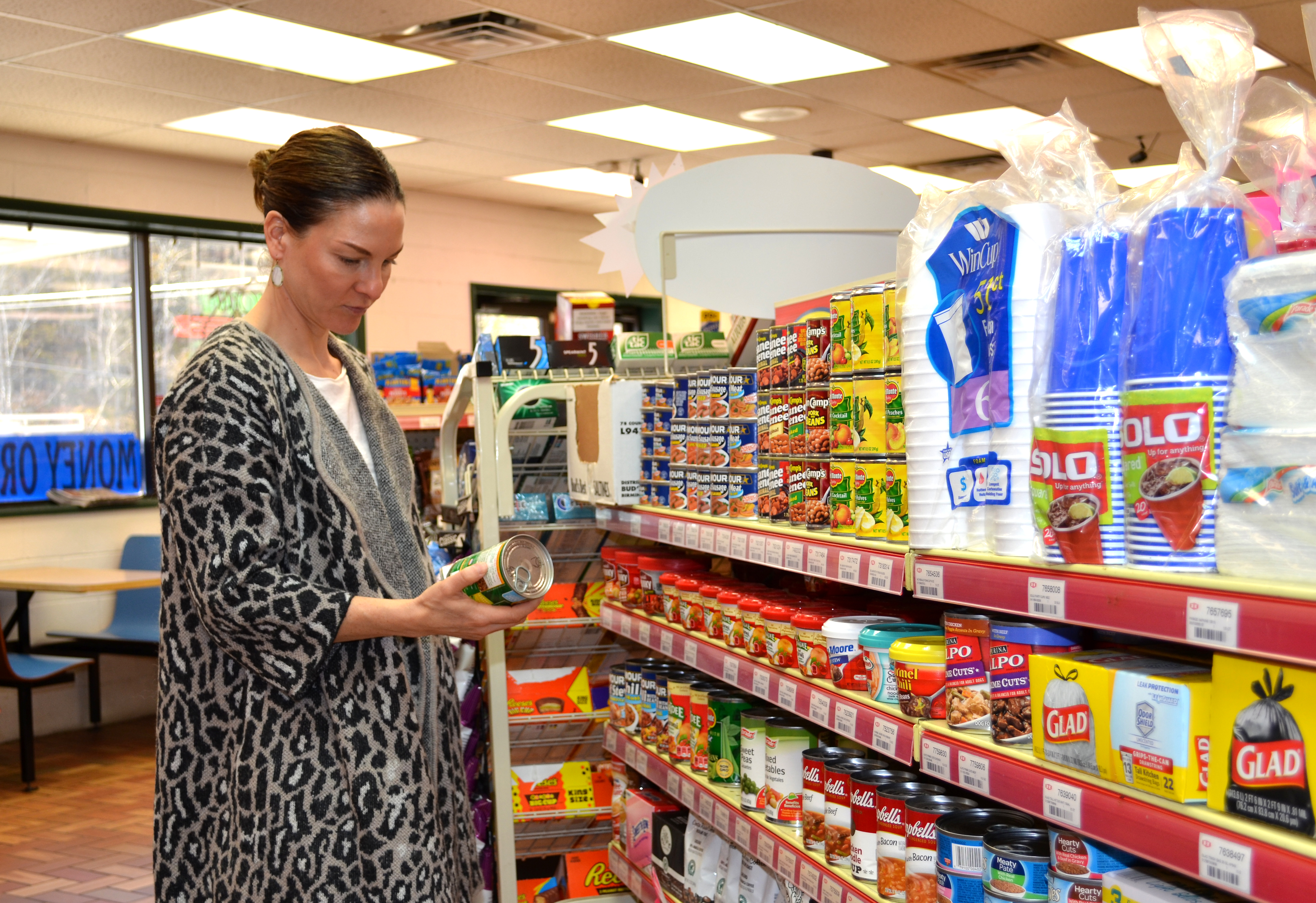 INEZ, Ky.—
To view the video, click here.
University of Kentucky personnel are working to implement environmental changes to help lower the obesity rates of residents in the state's most obese county.
Faculty and staff with the UK College of Agriculture, Food and Environment are collaborating with many community leaders in Martin County to improve the county's built environment infrastructure, increase food accessibility and encourage healthier eating and shopping.
The project is the result of a five-year, $2.5 million grant UK Family and Consumer Sciences Extension received from the Centers for Disease Control and Prevention. The CDC awards grants to land-grant universities in states that have counties with more than 40% of the adult population considered obese.
UK has already had success in this area. Five years ago, Kentucky had six counties with obesity rates high enough to qualify for funding. Martin is the only county that remains.
"The program has been impactful," said Alison Gustafson, associate professor in the Department of Dietetics and Human Nutrition and one of the project leaders. "We have seen our participants encouraging their children to eat healthier and drink fewer, sugar-sweetened beverages. We have seen an increase in water intake. We have seen an increase in people being active during the day, and we have seen an increase in people making healthier purchases."
Now in the second year of the current grant, UK personnel are working with Martin County community leaders to brainstorm ways that they can improve the county's built environment. The county currently has no sidewalks and no public parks. The improvements could provide residents with heathier, safer ways to get to everyday destinations. They are also looking at ways to incorporate walking paths to encourage physical activity.
UK faculty and staff are working with owners and managers of local grocery and convenience stores to determine existing healthy options and ways the stores can improve marketing strategies to encourage more purchases of these items, particularly fruits and vegetables. They will also be looking at online shopping strategies to help people to make healthier purchases.
"Ultimately, we would like to see them have a decrease in obesity and an increase in fruit and vegetable purchases and consumption," Gustafson said.
They are also reaching the county's faith-based community through the Cooperative Extension Service program, Faithful Families. Sarah Congleton, the county's family and consumer sciences agent, and Robin Thompson, county program assistant for the Supplemental Nutrition Assistance Program-Education, led the program that encourages healthy choices and food safety with two local churches.
"As in many rural areas, our faith-based organizations are a huge part of our community, and you can reach a large portion of our population through them," Thompson said. "I feel like it really made an impact, not just with the individuals who attended our classes but with their families. They learned about the importance of increasing their water consumption and limiting their salts, sugars and fats."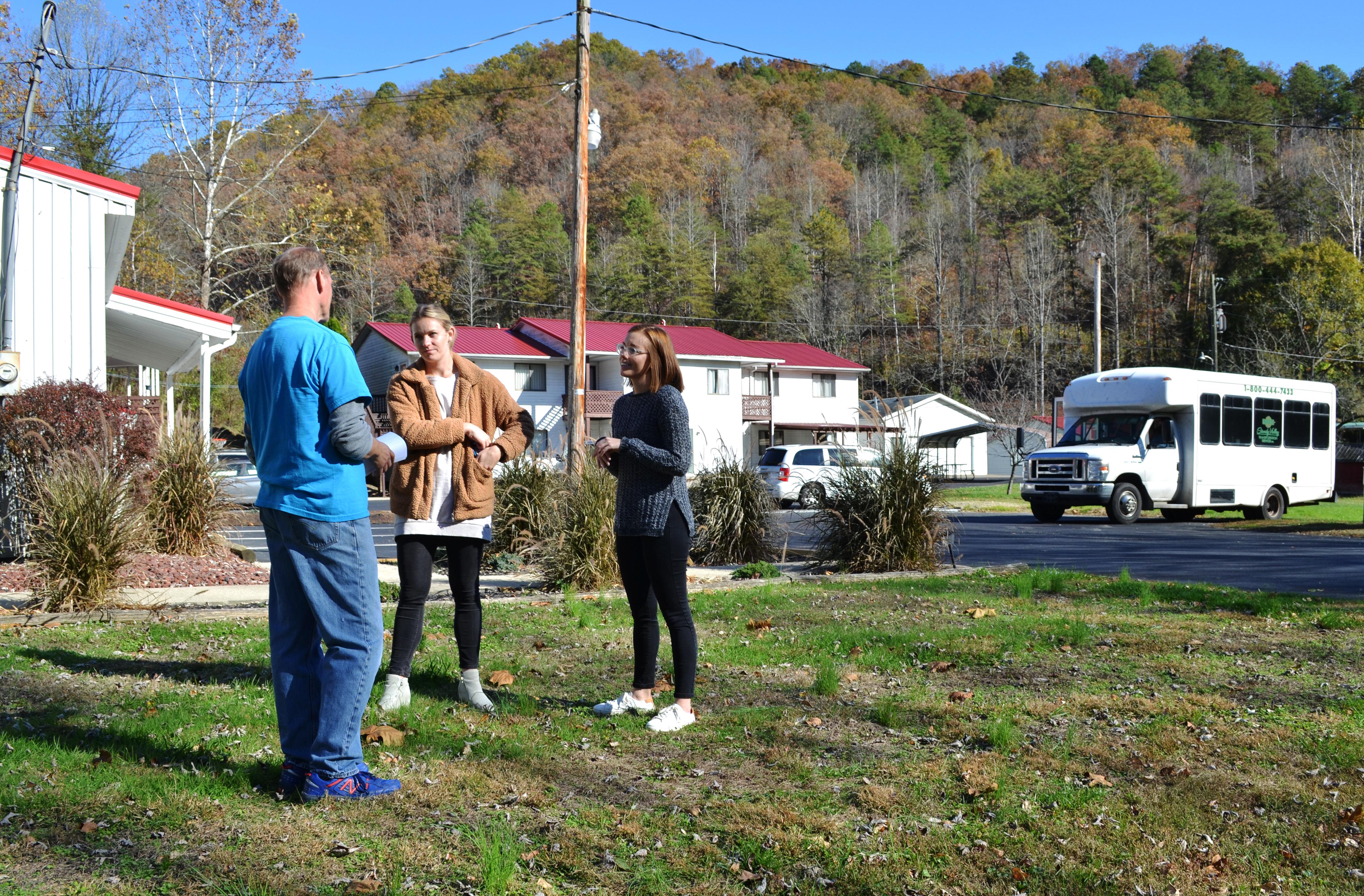 Through the grant, the participating churches were able to choose and implement an environmental change for their congregation. Of the two participating churches, one installed a nursing room for mothers and the other purchased playground equipment to encourage children to have physical activity before and after services.
Obesity and poverty often go hand-in-hand. That is true in Martin County, where nearly a third of the residents live in poverty. This makes food banks, like the one run by Appalachian Reach Out critical for the county's residents. Open each Wednesday, the food bank serves between 75 and 90 Martin County families on average each month. UK was able to help the food bank purchase a side-by-side freezer and refrigerator as well as a stand-alone freezer, so they can continue to provide quality foods to its limited-resource clients.
"The freezers have helped us with logistics, so now we can pretty much put everything in one area right in the food pantry where it's accessible," said Bill Zuidema, food pantry coordinator. "We are able to get more things now too."
While notable improvements are being made, the state still has much room for improvement. Kentucky is the fifth most obese state in the nation with more than 36% of adults considered obese.
"We still have some work to do, but we are getting there," Gustafson said. "There is leadership at the university and in our state government that is really focusing on food insecurity and access to healthy food for low-income populations, and they will help us improve our overweight and obesity rates."
---
Community Development
Extension
Family Consumer Sciences
Nutrition
Research