UK's Elvis Burrows is a 'Master' of Many Talents
UK's Elvis Burrows is a 'Master' of Many Talents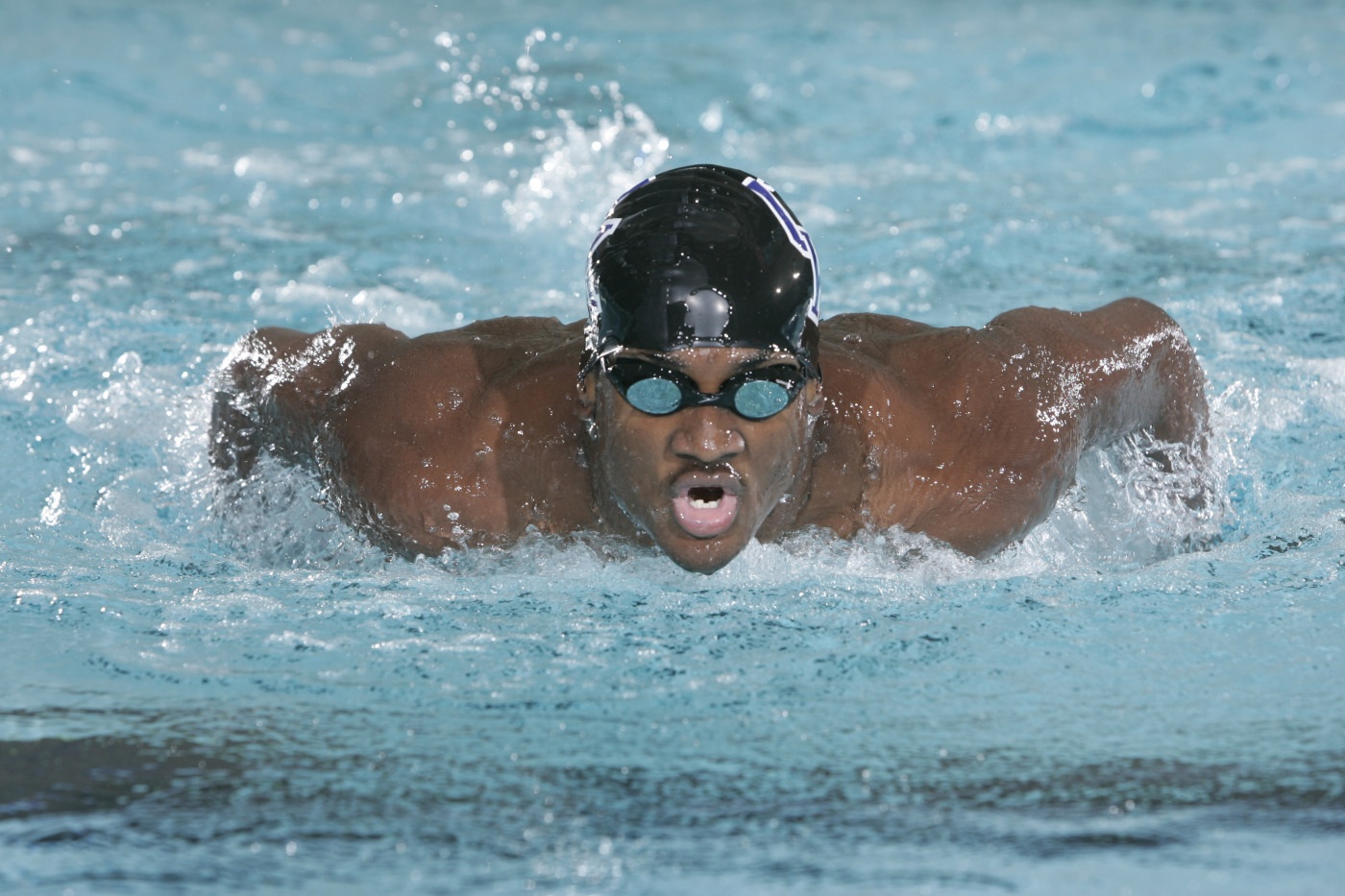 LEXINGTON, Ky.—
Elvis Burrows Jr. likes to challenge himself — in fact, he thrives in taking on multiple challenges and succeeding. The newest measure of his success will come Saturday morning, May 10, in Rupp Arena as he receives a master's degree in hospitality and dietetic administration from the University of Kentucky during the Graduate and Professional Commencement Ceremony.
Burrows, a native of Freeport, Grand Bahama Island, The Bahamas, came to Louisville with his family in 2001. His father, the Reverend Elvis Burrows Sr., moved to Kentucky's largest city so that he could enroll in the Ph.D. program at Southern Baptist Theological Seminary. Besides father and son, the rest of the Burrows family includes his mother, three brothers, and one sister.
Drawn to the water and to athletics, young Elvis joined the Lakeside Seahawks aquatics program and continued to develop his talents as a swimmer.
"My father completed his Ph.D. at the same time I completed high school," Burrows said. "I was recruited to swim by both the University of Louisville and UK.  As things worked out, I couldn't have made a better choice."
Burrows competed as a non-scholarship athlete on the UK swim team under then head coach Gary Conelly.  Due to his strong high school academic record, he was selected to receive a William C. Parker Scholarship from the university and said he will be forever grateful for the guidance he received from folks in UK Student Affairs, specifically Buzz Burnam and Joyce Beatty. 
By 2008, his swimming career with the Wildcats was beginning to show great promise.
That summer, he challenged himself to reach for a dream.
"I earned a spot on the Bahamian Olympic team to compete in Beijing, China," said Burrows.  "I qualified in the 50-meter freestyle.  The Olympics was the best experience of my life."
Burrows recalled feeling a new level of confidence when he returned to UK from Beijing.
"I was set up to have a great season," he said.
Burrows established multiple school records in 2008-09, won medals at the SEC Swimming and Diving Championships, and received All- American honors.  UK's team attained a top-16 finish at the NCAA Championships. 
Graduating from UK with a bachelor's degree in hospitality and tourism management in 2010, Burrows then focused on training for the 2012 Olympics in London, England, though he did not compete.
"After that, I missed UK so much that I decided to come back and pursue a master's degree," Burrows said. "I earned experience and paid for grad school by working as a part-time teaching assistant and head team manager for the UK swim team."
The competitive fire still burns within Elvis. He plans to continue training for the next Summer Olympics to be held in Rio de Janeiro, Brazil in 2016.
"Looking back at my time at UK, I can say that the relationships I've formed here and the education and skills I've received from my professors have changed my life," Burrows said. "If I could stay at UK forever I would, I have no regrets. GO CATS!"
---
Family Consumer Sciences
Food Science
Nutrition