University of Kentucky student researching connections between wagering options
University of Kentucky student researching connections between wagering options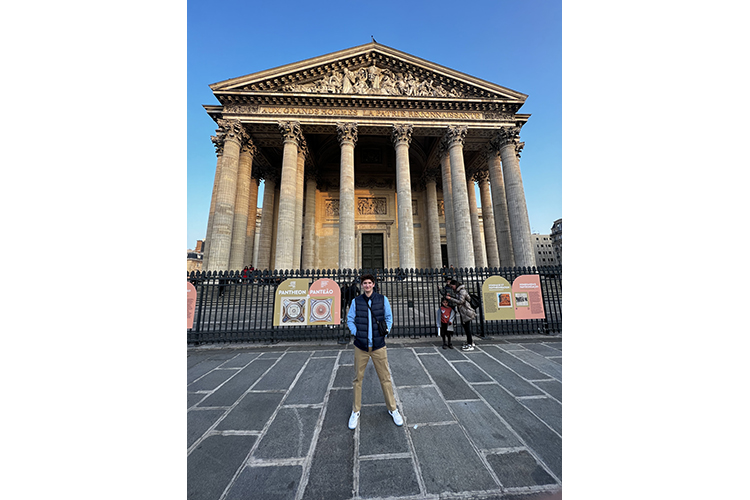 LEXINGTON, Ky.—
A University of Kentucky student is conducting research to better understand the relationships between historical horse race wagering, live race wagering and purses at Kentucky racetracks.
Barrett Kerr is a junior at UK majoring in agricultural economics and is conducting research on the historical and live horse racing markets in Kentucky.
Historical horse wagering, also known as instant wagering, has grown in popularity in the past couple of years as more Kentucky racetracks have made that option available to consumers. However, the percentage of money going to purses differs across racetracks. Still, if the popularity of historical horse wagering continues to grow, it could impact purse sizes.
Being new to Kentucky and having never participated in horse wagering before, Kerr was intrigued to learn about the economics behind the industry. Kerr is analyzing data from the Kentucky Horse Racing Commission's monthly pari-mutuel wagering reports.  He is breaking down how much money was wagered at eight racetracks in Kentucky from 2011-2021 and tracking purses over this same time period.
Kerr hopes his research helps industry stakeholders, Kentucky policymakers and decision-makers better understand the connections between historical horse wagering, live wagering and purses, which in turn can inform future policy decisions. Kerr will be using his research to write his master's thesis, undergraduate capstone and honors thesis while at UK.
Kerr has been conducting this research under the advisement of UK Professor Jill Stowe.
"I first met Barrett when he enrolled as a student in my AEC 503 class. As a University Scholars Program student, he took the course for graduate credit," said Stowe, an agricultural economics professor in the UK College of Agriculture, Food and Environment. "I was impressed with his ability to perform at a high level; and in conversations after class, I came to learn that he is quite intellectually curious." 
Currently, Kerr is studying abroad at Maynooth University in Co. Kildare, Ireland, but he continues to do his research and has gained an insight into horse race wagering's global impact.
"Ireland has a huge horse racing culture, and with that comes wagering on the races," said Kerr. "So, I guess it has just given me perspective into how large the industry truly is and how many people are a part of it, both nationally and internationally."
Kerr is a member of the National Hispanic Scholar Recognition Program, which recognizes Hispanic and Latino high school juniors each year for their PSAT scores. This recognition opened many doors for Kerr's secondary educational options, which included UK. Kerr visited the campus after receiving a scholarship offer from UK.
"I just fell in love with the campus and the people when I came and visited, so it was a no-brainer to me."
Having a love for working with numbers and an agricultural background through 4-H and FFA, Kerr decided to pursue a degree in agricultural economics. In fall 2021, he became a part of the University Scholars Program at the University of Kentucky. This allows him to obtain his master's degree in agricultural economics while also finishing his undergraduate studies in the same field. Kerr has an interest in attending law school after he graduates and hopes to focus on equine law.
As a student in the Lewis Honors College, Kerr has gotten the opportunity to take alternative courses focused more on social justice. These have helped him grow as a student beyond just economics.
"Those classes really challenged us to face things head-on instead of just kind of burying our heads in the sand," said Kerr.
Due to this opportunity and his academic achievements, Kerr plans to graduate with honors in May 2023.
Through his classes at UK, Kerr feels he is prepared for law school as well as his future career, noting that he is now well versed in research and argument development thanks to his professors and mentors.
 "So, not only do I think I am in the best place to do my research given the topic, but I also have the most knowledgeable and understanding mentors, advisors and professors, which is something I don't think I could find anywhere else," said Kerr.
---
Economics
Equine
Extension
Research