From rags to bags: Upcycling research tackles textile and food waste
From rags to bags: Upcycling research tackles textile and food waste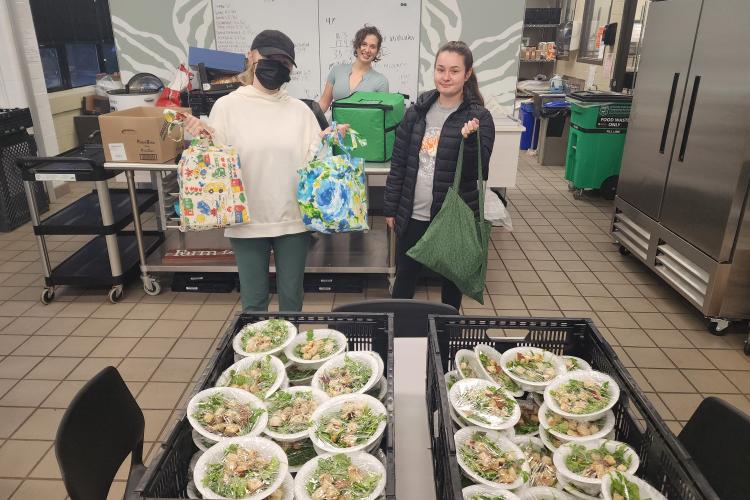 LEXINGTON, Ky.—
The U.S. Department of Agriculture's Economic Research Service estimated 31% or 133 billion pounds of the nation's available food supply went uneaten in 2010. The Environmental Protection Agency found that another 11 million tons of textiles head to landfills each year. The University of Kentucky College of Agriculture, Food and Environment faculty and staff and a UK College of Public Health student are researching ways to combat both problems.
The project focuses on upcycling textiles into grocery bags to transport meals prepared from recovered food to local, low-income senior citizens. The research team consists of Alina Goodman, a public health senior; Courtney Luecking, assistant extension professor in the UK Department of Dietetics and Human Nutrition and faculty advisor for the project; Kendra OoNorasak, director of community outreach for the Department of Dietetics and Human Nutrition; Jeanne Badgett, senior extension associate for family and consumer sciences focused on textiles and Elizabeth Kingsland, a former Fayette County family and consumer science extension agent. The team also works with several partner organizations on the project, including Quilt Guilds of the Kentucky Extension Homemaker Association and UK Campus Kitchen.  
Luecking and a previous student worked on a food recovery and delivery project for local Head Start children in 2021. Throughout the project, however, Luecking and her team received several complaints about the paper delivery bags breaking under heavy weight or wet conditions. When Goodman, who has an interest in upcycling, approached Luecking looking for research opportunities, the pair used the opportunity to resolve the bag quality problem.  
"Upcycling textiles into other projects is a new phenomenon that, for me personally, started as a direct result of COVID," Goodman said. "I had a family member who sewed literal pieces of fabric together to make face masks for her family and to donate. I was really inspired by this and began to wonder how it could be used for other types of projects." 
Goodman secured funding from the UK Office of Undergraduate Research and began the project in the summer. The team developed two grocery bag sewing patterns and recruited Kentucky Extension Homemakers Association members from Scott, Fayette and Bourbon County quilting guilds to sew the bags from fabric scraps or any materials they had on hand to repurpose. Sewing volunteers then completed a feedback survey on their experience making the bags.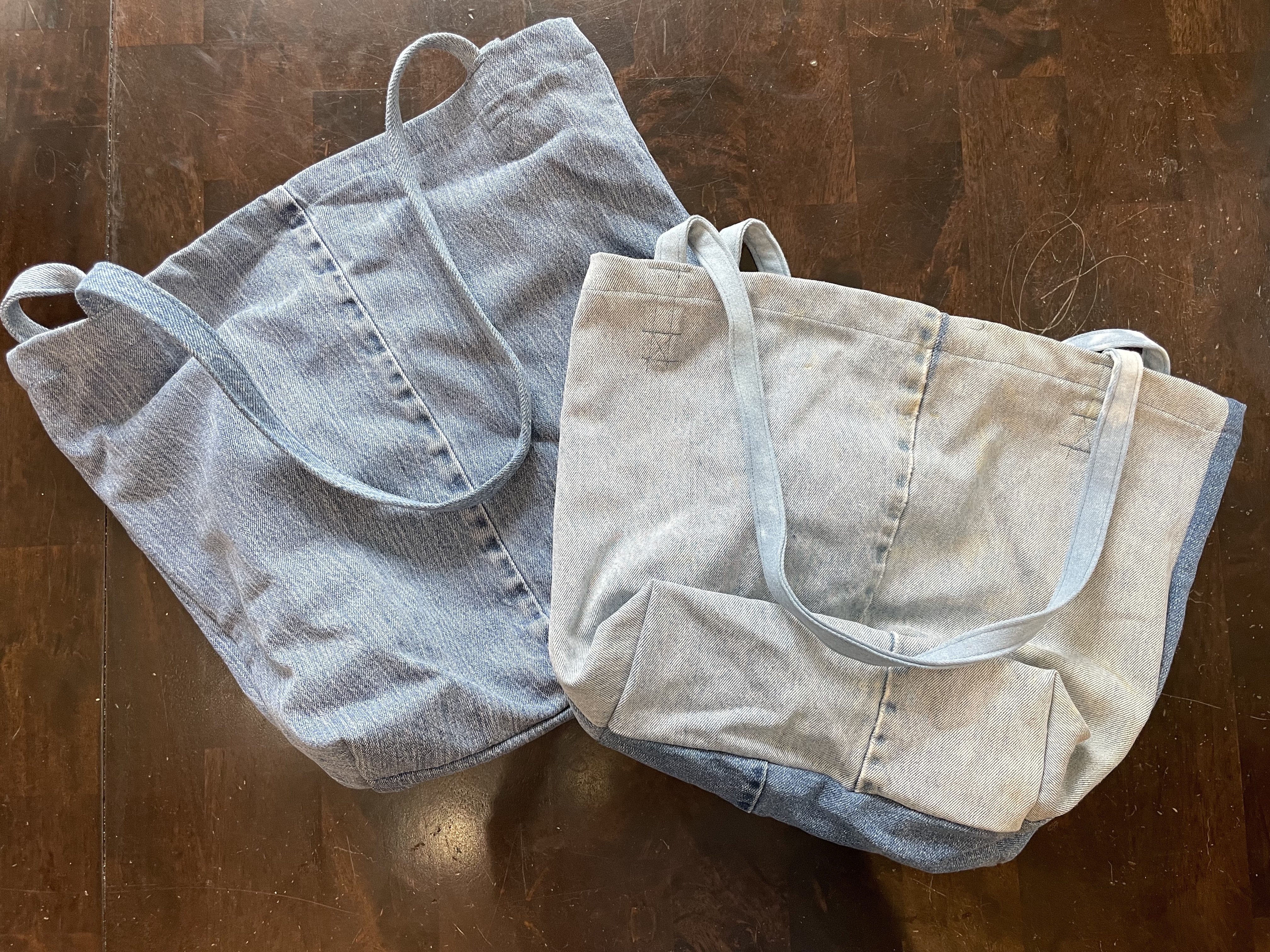 The team has received 52 completed bags, made of everything from denim to upholstery, from a total of 44 volunteers. Researchers determined that the project diverted more than 11 pounds of textiles from landfills.  
The bags are now in the testing phase where UK Campus Kitchen volunteers will use them for packaging and delivering freshly prepared, nutritionally balanced meals using recovered foods to low-resourced local older adults in a subsidized senior residence. These meal preparation and delivery volunteers will fill out a feedback survey on the bags' performance.  
The team expects to wrap up the project early next semester with results on the effectiveness of their pattern designs and the project's total environmental impact. Upon completion, researchers hope they will better understand how they can use this community engagement model in future projects.  
"This project is the first step to see if pulling together these groups of people for this type of work meets the needs of everyone involved," Luecking said. "So, if results indicate volunteers enjoyed making bags and would be willing and able to continue to make them, bags were sturdy and met the needs to package and deliver foods and that bags enhance the environmental sustainability of the current work, it would be great to scale this model beyond the Lexington area."
---
Extension
Family Consumer Sciences
Nutrition
Research
Sustainability