UK launches Food as Health Alliance to boost health and wellbeing
UK launches Food as Health Alliance to boost health and wellbeing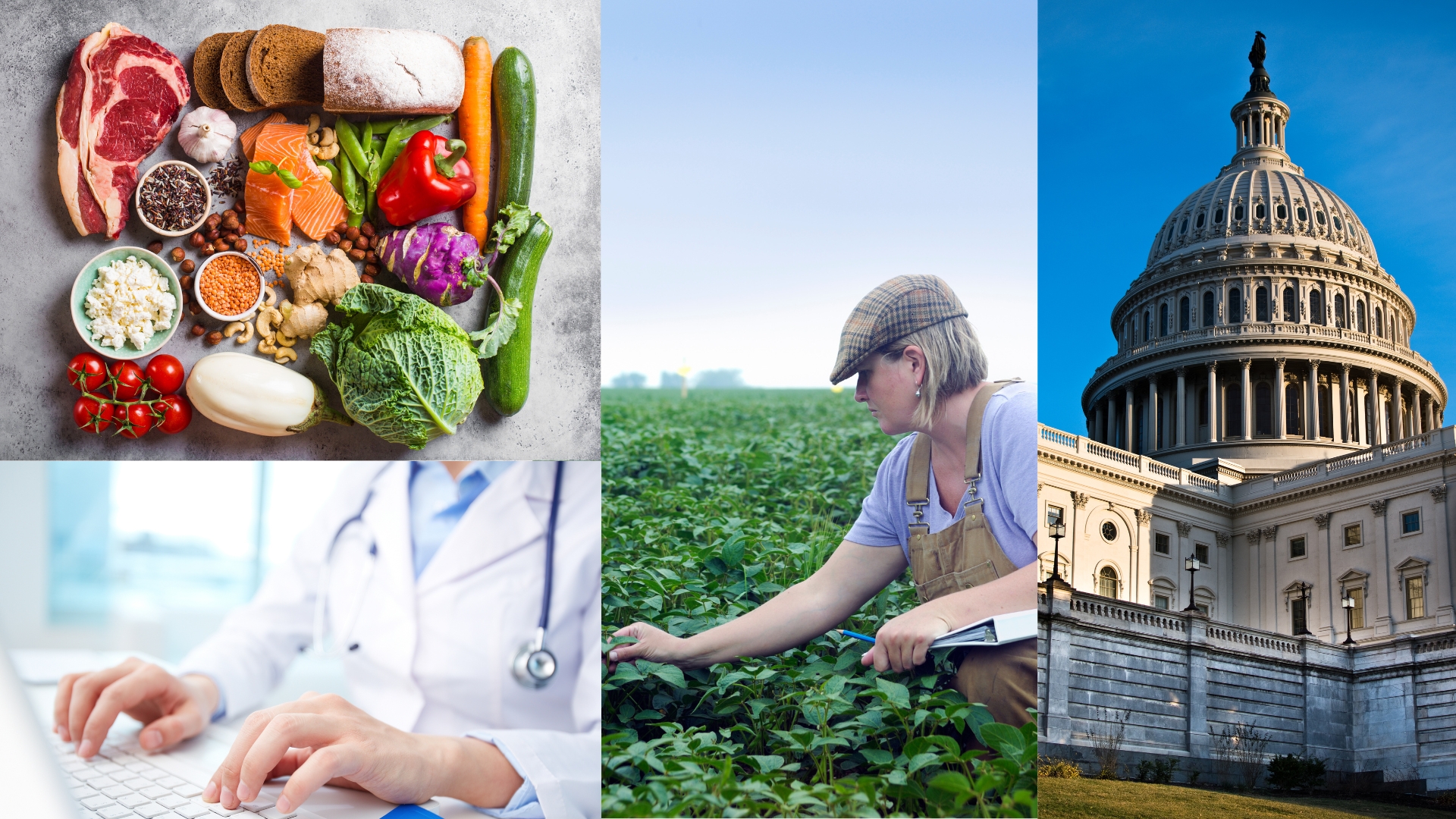 Lexington, Ky.—
The University of Kentucky launched a new program, The Food as Health Alliance, bringing together clinical and community research that addresses food insecurity and diet-related chronic diseases. As part of the project, researchers collaborate with clinicians, community partners, food commodity producers, healthcare partners and students, finding innovative strategies to improve Kentuckians' health and patient clinical outcomes. 
"Recent studies have shown a variety of negative health consequences related to food insecurity, which is why this is such an important priority for us," said alliance director Alison Gustafson, UK Department of Dietetics and Human Nutrition professor. 
Gustafson said poor nutrition leads to a variety of health problems, such as birth defects, anemia, nutrient deficiencies, cognitive issues, aggression and anxiety in children. In adults, it can increase the risk of depression, nutrient deficiency and chronic diseases like diabetes and heart disease. She said food insecurity has increased nationwide due to COVID-19, disproportionately affecting people of color, low-income people, children and rural households. 
"There is a lack of application of clinical and community research findings to diet-related chronic disease and food insecurity," said Jamie Matthews, associate dean for research in the UK College of Agriculture, Food and Environment. "The mission of The Food as Health Alliance is to increase and sustain UK's impact in the interdisciplinary arena of food, agriculture and health for everyone across the commonwealth."  
Lauren Batey is the program coordinator for the alliance and believes that the program will be a huge benefit for those all across the state. 
"There are so many amazing individuals and organizations, both here at UK and across Kentucky, that are interested in reducing food insecurity, improving diet-related health outcomes and improving the lives of all Kentuckians," she said. "Now, we can all work toward a common goal and leverage one another's assets." 
The Food as Health Alliance has four pillars of focus: research, policy, training and education, and outreach to improve health outcomes for long-term success. The alliance is also starting to engage students in multiple colleges. 
"Soon, we hope to recruit student researchers from both CAFE as well as the UK Colleges of Medicine, Public Health, Dentistry, Nursing and others that are interested, to focus on food-as-medicine type research efforts," Batey said. "We will have opportunities for these students to help with things such as data analysis and patient education, among other program aspects." 
UK is working with various food venues and with local businesses and retailers to pilot-test effective food as medicine programs across the state. 
Batey said programs such as The Food as Health Alliance not only help people reduce food insecurity, but have significant clinical and financial outcomes and reduce hospitalization. 
"There is strong evidence, from studies across the nation, that programs like this have a significant impact on health and the economy and we would love to kick something off to help those across Kentucky," she said.  
Growing evidence that partnerships between healthcare systems and local food assistance programs can improve dietary health led the alliance's approach to recruiting partners.  
"Medically tailored meals, meal box delivery and produce prescription programs can address structural barriers like access to healthy food and transportation, improve glycemic control, hypertension, breast cancer screening, dietary intake and food security," Batey said. "We believe the alliance can reduce food insecurity among the most vulnerable through collaboration and interdisciplinary approaches." 
To learn more about the program, visit https://foodashealthalliance.ca.uky.edu/.  
---
Community Development
Family Consumer Sciences
Nutrition