The Food Connection publishes annual UK dining report, showing strong local purchasing performance 
The Food Connection publishes annual UK dining report, showing strong local purchasing performance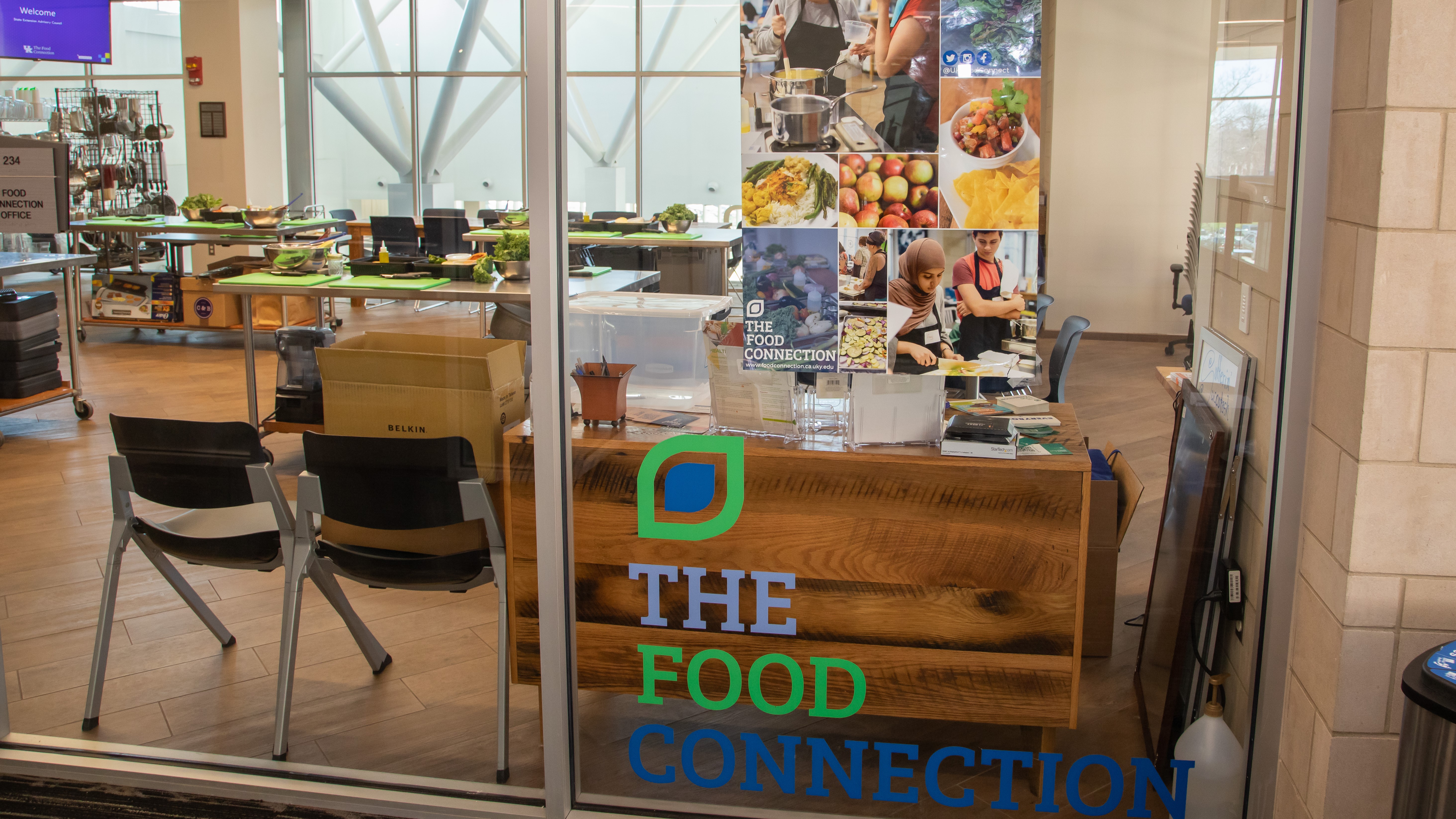 LEXINGTON, Ky.—
The Food Connection, an applied food systems center in the University of Kentucky Martin-Gatton College of Agriculture, Food and Environment, has recently published the FY23 dining report.
The report's analysis tracks local food purchasing against predetermined benchmarks set forth by the University of Kentucky in partnership with their food service partner, Aramark. According to the report, UK Dining (Aramark) exceeded expectations, set forth by the Kentucky Farm and Food Business Impact (KYFFBI) purchasing initiative, in local food purchasing last academic year (2022-2023) across several key performance indicators.
"In Kentucky, agriculture is a way of life. Access to locally sourced and produced food remains a central issue for Kentuckians and the world," said Eli Capilouto, UK president. "At the University of Kentucky, we are continuing to lead the way for Kentucky producers. This report further highlights our commitment to growing locally to serve our state as we work to advance the Commonwealth."
UK's local food procurement initiative was created in 2014 as a portion of the dining services contract with Aramark and requires fulfilling annual purchasing benchmarks relative to foods sourced from Kentucky farms and Kentucky-based food businesses. These include annual purchasing targets that increase each year. The annual report quantifies how local purchasing requirements in dining services are contractually fulfilled, and identifies opportunities, challenges, best practices and innovations through collaborative efforts.
Created as a part of the dining contract, The Food Connection works directly with UK Dining and other institutions to continuously improve local farm and business impact food procurement — spurring innovation and growth across Kentucky's local food economy.
Ashton Potter Wright, named executive director of The Food Connection in 2022, believes this report demonstrates a continuous commitment to supporting a vibrant, healthy and sustainable local food economy. 
"The Food Connection is thrilled to leverage our local value chain coordination expertise to support UK Dining's ongoing efforts to support Kentucky farmers," Potter Wright said. "This report marks an important shift for UK Dining — prioritizing purchasing food from independently owned farms and food businesses, as opposed to relying heavily on sourcing farm impact products only from large Kentucky-based processors and/or large Kentucky-based publicly traded farms and/or food businesses."  
Some of the report's highlights and milestones include:  
First year UK Dining required subcontractors to purchase Kentucky farm impact items. 
Total KYFFBI target of $2,208,736 was exceeded by 274%.  
The Kentucky Farm Impact portion of the KFFBI was exceeded by 58%.  
UK Dining's expenditures with Kentucky farms and food-based businesses increased by 9% compared to FY22.  
First year, since COVID-19, that Kentucky farm impact purchases exceeded $1 million.  
93% of food from Kentucky farm operators were all or majority farm sourced.  
UK's local procurement initiatives have drawn national recognition and awards, resulting in over $18 million of direct investment in Kentucky farms and food businesses since the contract took effect in 2014.   
This publication is the nineth annual report assessing local food procurement efforts at UK by Aramark, the private dining service provider that operates UK Dining.  
"It's so exciting to see the original vision behind The Food Connection come to fruition," said Melody Flowers, UK's assistant vice president of economic development and real estate. "It's a unique center born of a public private partnership between the University and our dining partner, focusing on real-world impact both on and off campus. The Food Connection has leveraged the commitment to local food purchasing, codified in our dining contract, to grow and enhance local food."  
Access the full publication report at https://bit.ly/3ZY3J4M. 
– 30 –      
The Martin-Gatton College of Agriculture, Food and Environment is an Equal Opportunity Organization with respect to education and employment and authorization to provide research, education information and other services only to individuals and institutions that function without regard to economic or social status and will not discriminate on the basis of race, color, ethnic origin, national origin, creed, religion, political belief, sex, sexual orientation, gender identity, gender expression, pregnancy, marital status, genetic information, age, veteran status, physical or mental disability or reprisal or retaliation for prior civil rights activity.
---
Food Science
Nutrition
Research
Sustainability