UK students share nutritious food with peers, community
UK students share nutritious food with peers, community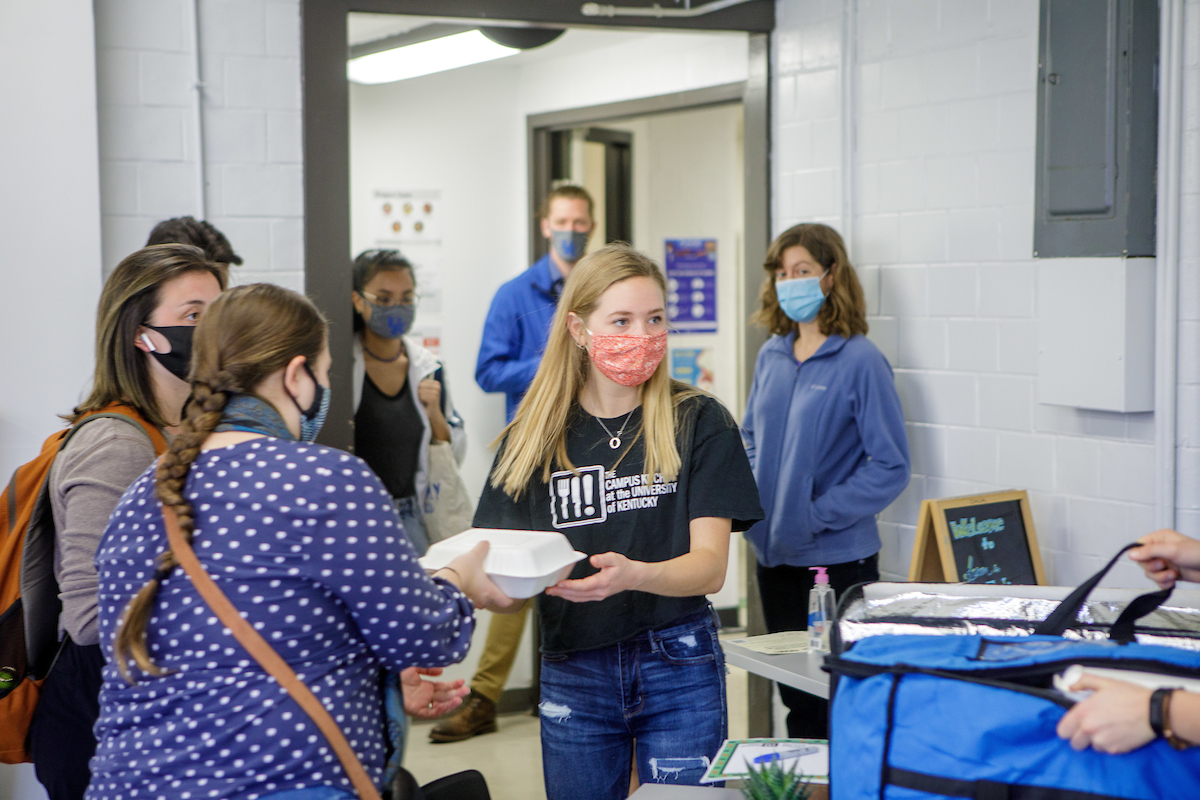 LEXINGTON, Ky.—
To view the video, click here.
University of Kentucky students are spreading the message of good nutrition by preparing healthy meals for their peers and the greater Lexington community.  
Since 2014, student members of the Campus Kitchen at the University of Kentucky have recovered food that would otherwise go to waste from campus dining halls and community partners around Lexington and repurposed the food into nutritious meals for other students and community organizations. The student-led organization is housed in the UK College of Agriculture, Food and Environment and focuses on reducing food waste, fighting food insecurity and empowering the community. 
"We really make sure to go beyond the meal and do community events, such as cooking classes, to make sure that meals are not just going to community members but that they also understand practical ways to be able to cook a meal and focus on the root issues of food insecurity," said Sammy Udarbe, president of CKUK and a senior human nutrition major from Orland Park, Illinois.  
Through a 2020 UK Sustainability Challenge Grant, the Department of Dietetics and Human Nutrition partnered with faculty and students in the School of Interiors and the Department of Writing, Rhetoric, and Digital Studies to design and renovate the group's kitchen and dining area to better create a sense of community centered on food. The space, now called Nourish, recently reopened to the campus community.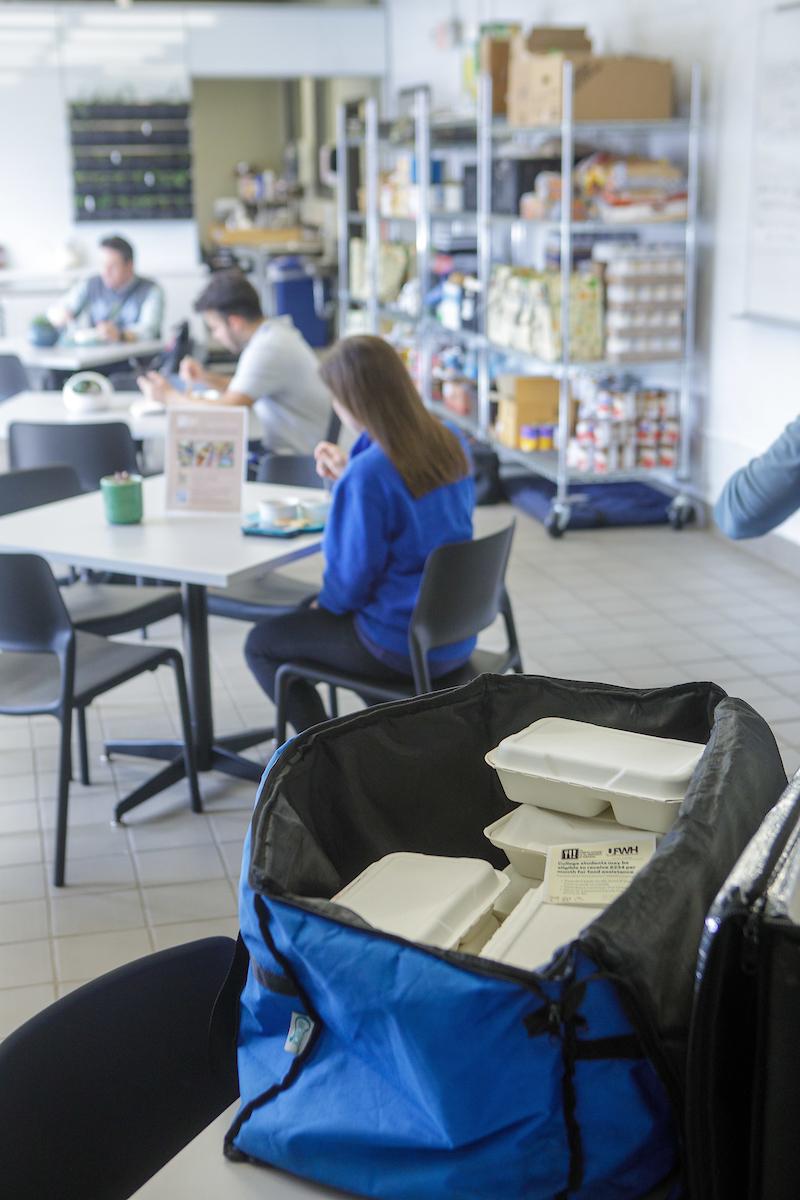 "These students are passionate about helping other students as well as our neighbors in the Lexington community," said Tammy Stephenson, professor and chair of the Department of Dietetics and Human Nutrition. "This space provides them with hands-on, real-life experience that bridges the gap between basic agriculture and what we do in our discipline, which is educating individuals and families about food preparation and the importance of nutrition in health and wellness." 
Updates to the Nourish space include adding a water bottle refill station, new tables, chairs, and noise reduction panels from partially recycled materials, a "Breathe" wall vertical garden for growing plants and herbs to use in the kitchen, new food storage space, and a larger dining area. In addition to CKUK, student groups Universities Fighting World Hunger at UK and the student Dietetics and Nutrition Association also use the space.  
"It's a safe place for these groups to feel a sense of belonging and have conversations around food," said Kendra OoNorasak, the department's community outreach director.  "At the same time, we really want to connect our students with community partners. All student organizations will be able to invite guest speakers and community members to come and cook, learn, have conversations or just have a dinner together. We also offer student research opportunities around sustainability, nutrition and health."  
Farm-to-Fork is one of CKUK's largest efforts that recovers unused food and then repurposes the otherwise wasted food into nutritious meals for UK students. The student-led group currently provides a nutritious meal to about 100 of their peers each Wednesday.  Before the pandemic, Farm-to-Fork was serving approximately 150 students weekly and will continue to increase the number of meals as more students return to campus. Any UK student can pick-up the free, nutritious meal between 11 a.m. and 1 p.m. and take it to go or eat in the socially distanced dining area.  
"Farm-to-Fork a good way to bridge the gap between food insecurity and food waste," said Jordan Hinton, vice-president of CKUK, co-chair of Farm-to-Fork and a junior dietetics major from St. Louis. "Really, I think all students could use a convenient, free healthy meal. We really encourage all students to come, regardless of financial situation." 
CKUK is a student-led, self-sustaining organization with more than 100 current student volunteers representing nine UK colleges. From its inception through the spring of 2020, volunteers have recovered more than 38,000 pounds of food and served over 22,000 meals. More information is available on the group's website http://dhn.ca.uky.edu/CKUK and Facebook and Instagram accounts @ckkentucky.  
---
Family Consumer Sciences
Food Science
Nutrition