UK College of Agriculture, Food and Environment opens 2020 freshmen scholarship application
UK College of Agriculture, Food and Environment opens 2020 freshmen scholarship application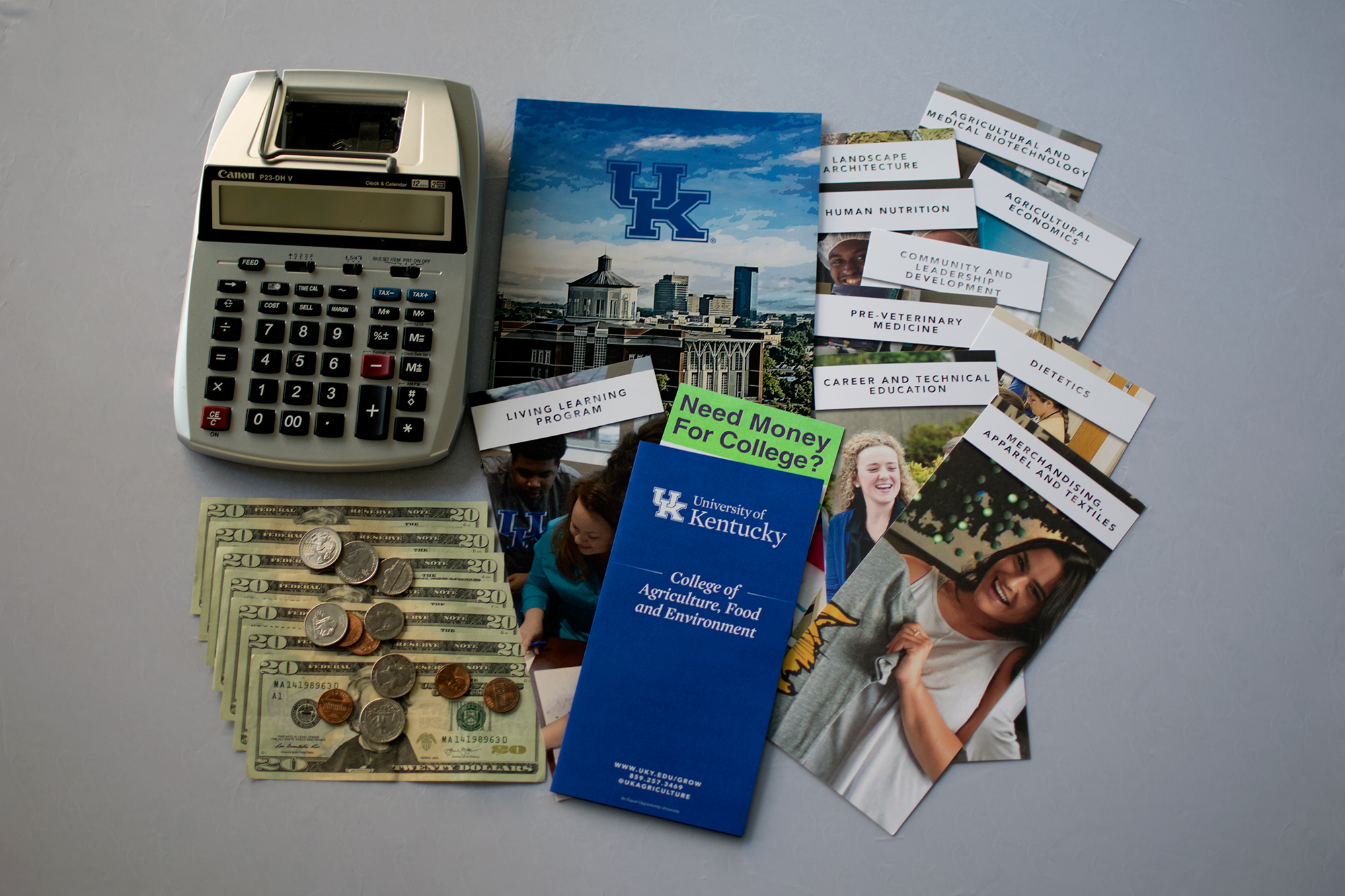 LEXINGTON, Ky.—
The University of Kentucky College of Agriculture, Food and Environment recently opened scholarship applications for fall 2020 freshmen. Over the past four years, the college has awarded more than $3 million in scholarships to its students.
"We have one of the best scholarship programs at the university," said Carmen Agouridis, UK CAFE associate dean for instruction. "We owe it all to our alumni and community partners. Every year, their generosity means hundreds of students can focus more on their academics and worry less about their finances."
For the 2019-2020 scholarship cycle, CAFE had a 45% increase in the total number of freshmen awardees. These awards are based on several criteria including anticipated degree program, high school club involvement, hometown, career goals and more. Applicants must also submit an essay describing a personal passion.
"It can't be said enough; a thoughtful, well-written essay is key," said Deb Ramey, UK CAFE scholarship manager. "While GPA and involvement are important, our scholarship reviewers give student essays much consideration. I've seen team captain, honor-roll students, miss out on scholarship opportunities because they didn't spend time on their essay. The same is true for most scholarship programs."
In addition to the CAFE scholarship, fall 2020 freshmen may be eligible for a variety of automatic and competitive scholarships from UK. Though separate applications, both are due by Dec.1.
---
4 H Youth
Biosystems Ag Engineering
Community Development
Crops
Economics
Entomology
Equine
Family Consumer Sciences
Fine Arts
Food Science
Forestry