UK-led project fosters stronger, connected local food systems
UK-led project fosters stronger, connected local food systems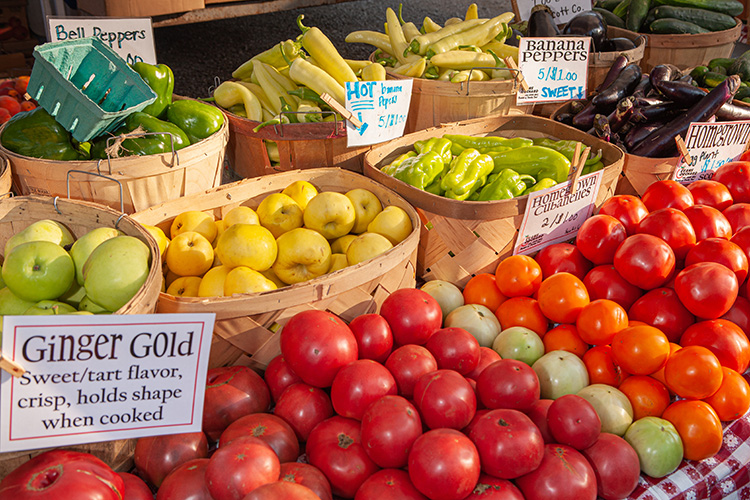 LEXINGTON, Ky.—
A University of Kentucky-led research project has helped local and regional food systems become more connected and resilient.  
Tim Woods, UK agricultural economist, is a co-lead researcher on a project designed to study the effects of the COVID-19 pandemic on local and regional food systems. The project was funded by the U.S. Department of Agriculture's Agricultural Marketing Service and included researchers from Colorado State University and Penn State.   
The researchers studied pandemic-related impacts to food systems including changes in consumer purchasing behaviors, pandemic responses of different food system sectors, innovations and agency support. The study brought together 17 national communities of practice working with local food systems to evaluate COVID-19 impacts, best practices and innovations, consumer responses and broad local food system development strategies. Prior to this study, no uniform communications platform existed for members from different sectors of local food systems, their potential marketing outlets and government agencies, who support them.  
"As our nation continues to build back better, the Local Food Response to COVID-19 project has shown that local and regional food systems are key to healthy communities," said Melissa Bailey, acting deputy administrator for the USDA AMS Transportation and Marketing Program. "Thanks to this network of regional leaders, USDA has been able to partner with researchers and practitioners to understand and advance resilient food systems. Relationships within communities are critical to developing innovative approaches to diverse challenges like nutrition security and marketing channels. We are excited to continue supporting this work and strengthen these relationships in the next phase of this project."   
As the pandemic upended everyday life, some sectors of local and regional food systems struggled while others thrived. For example, community-supported agriculture programs and agritourism ventures saw a huge surge in interest, while programs that provided farm-fresh food to schools and restaurants suffered as many of schools and businesses closed for periods at a time due to safety measures. 
This project assisted food systems by identifying the unique needs of each sector, finding ways to connect producers to consumers and connecting producers with available assistance.  
"The disruptions caused by the COVID-19 pandemic brought local food system sectors together to share ideas, programs, innovations and impacts to keep the system resilient," said Woods, extension professor in the UK College of Agriculture, Food and Environment. "We now have a network of networks that allow these different sectors and communities of practice to come together on a more regular basis to talk about issues and policies." 
Due to the success of this project, the USDA AMS provided a second round of funding to the researchers. Scientists at Colorado State University will serve as the lead on this round of funding, working with UK partners and national communities of practice to develop strategies for local food system resilience and to strengthen systems for gathering data that reflect performance in this market across the country. 
Funding for "Covid 19: Local and Regional Food Systems Covid 19 Rapid Response" was made possible by the U.S. Department of Agriculture's (USDA) Agricultural Marketing Service through grant AM200200XXXXC001. Its contents are solely the responsibility of the authors and do not necessarily represent the official views of the USDA. 
---
Crops
Economics
Food Science
Horticulture
Research
Sustainability